Runescape Classic open for a limited time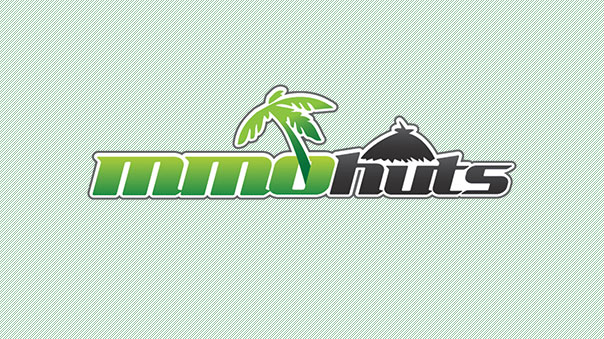 As part of RuneScape's 10th anniversary, Jagex will open RuneScape classic for a limited time.New players must log in between September 15 and September 29 to gain full access to RuneScape Classic.
RuneScape Classic is the original version of RuneScape, published in January 2001. The game has been relatively off-limits since 2004, but is infrequently re-opened to players so they can see how far the game has progressed. Players can also collect the Classic Cape, Classic Hood, and Skillcape emote from the game.
RuneScape Gameplay Screenshot

Source:
RUNESCAPE TO OPEN RUNESCAPE CLASSIC FOR THE FINAL TIME

JAGEX TO REOPEN RUNESCAPE CLASSIC TO MEMBERS AS PART OF THE GAMES 10TH ANNIVERSARY CELEBRATIONS

Thursday 15th September 2011, Cambridge, UK – Jagex Games Studio today announced that they would be reopening RuneScape classic for the last time as part of the games 10th anniversary celebrations to allow players new and old the chance to see how the game has evolved.

RuneScape Classic was first released to the public in January 2001 and is the original version of the immensely popular free to play MMMORPG RuneScape and shows just how far RuneScape has come over the past 10 years.

RuneScape Classic has been opened sporadically since RuneScape 2 was released in 2004 and fans have been checking out how far the game has progressed ever since, taking a nostalgic tour of the game and collecting the much coveted Classic Cape and Classic Hood. These collectables, which give players a unique Skillcape emote, are exclusive in-game items only available to those who have logged in to RuneScape Classic; making this last ever chance a historical moment for RuneScape players as the cape and hood will soon be unobtainable to those not already holding them.

RuneScape members wishing to join RuneScape Classic will need to log-in between Thursday 15th September 2011 and Thursday 29th September 2011 to ensure they can access the game in the future as this is the last time the doors will be open to new players.

Daniel Clough, VP of RuneScape, commented, "The past 10 years have seen RuneScape grow and develop at a phenomenal rate and today's game is testament to the continued content, graphical and technological updates. Taking a trip back to Classic is gives our longest standing players a chance to reminisce and newer players a chance to see where their game has come from. Ten years after RuneScape Classic opened its gates to adventurers, it seems a fitting time to close them to new players, as we look forward to RuneScape's second decade and to what promises to be a very exciting future for the game."

To discover RuneScape classic for yourself, please visit www.RuneScape.com today.
Next Article
This is not a new kid on the block by any stretch of the imagination, having existed as early back as 2011 under a different name.
by ApocaRUFF
Webzen has announced its plans to showcase Continent of the Ninth Seal (C9) and Arctic Combat at GDC 2012 in San Francisco.
by MissyS
Kick off your sports management career with Barcode Football! Developed by Cybird and published by PlayNext, Inc., the new mobile game allows ...
by Mikedot