Runes of Magic reaches 3 million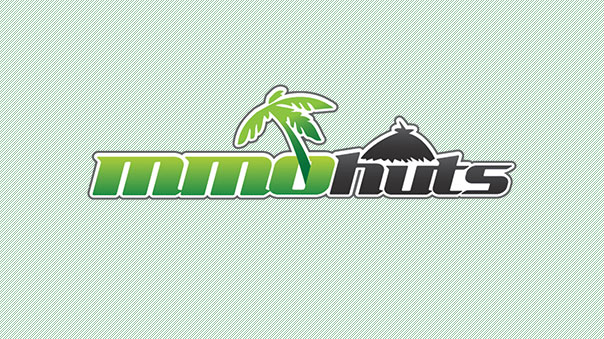 Runes of Magic is celebrating more than its first year anniversary this week. It's also celebrating a new milestone – 3 million registered users between the USA and Europe.
Although registered users don't account for a total number of players, the 6 million characters and 23 servers certainly do account for how much this high-scoring, free-to-play MMO has grown in the past year.
The Original Press Release:
Runes of Magic celebrates first anniversary

The online role playing game surpasses three million player mark

Berlin, 19th March 2010: Right on time for its first birthday on 19th March 2010, the free to play online role play game Runes of Magic is able to announce the reaching of another milestone: Three million registered users in the USA and Europe are now exploring the game world Taborea.

Players on 23 servers in six different language versions have to date experienced more than 500 million quests in the fantasy world. To facilitate this the Berlin-based localisation team has translated over 4.5 million words for the European languages alone. Whether in the UK, Spain, France, Poland, Germany or the US − the desire for a communal gaming experience is the same in every country. Thus players join together worldwide to form guilds, build their own castles and go into battle against other player groups, or overcome sinister boss opponents. Over 7.5 million of these dangerous creatures have been defeated in one year by brave adventurers using their united powers. The Demon Lord – the powerful top villain of the first two chapters – has had his wings clipped just 24 times.

On the three million accounts for Runes of Magic fans have created approximately six million characters. Attempts by so-called 'Gold Sellers' to endanger the game economy were dealt with severely by Frogster's Support department: in the past four months alone, more than 15,600 accounts of illegal sellers have been permanently excluded from the game.

A video which is being released today presents a roundup of the Runes of Magic feature palette which has been regularly extended with free updates on a monthly cycle. The video and more information about the one year birthday festivities can be found on the official website: www.runesofmagic.com/en/one-year-anniversary.html. Among other things, for today only, there is a free pet for all players who log on.
Next Article
Nexon America and Splash Damage have changed the name of their upcoming online shooter from Extraction to Dirty Bomb.
by MissyS
Tilting Point, Gaumont, and Big Wolf Games have announced a new idle clicker mobile game: Narcos: Idle Cartel.
by MissyS