Rise of Incarnates Showcases New Character, Map and Special Event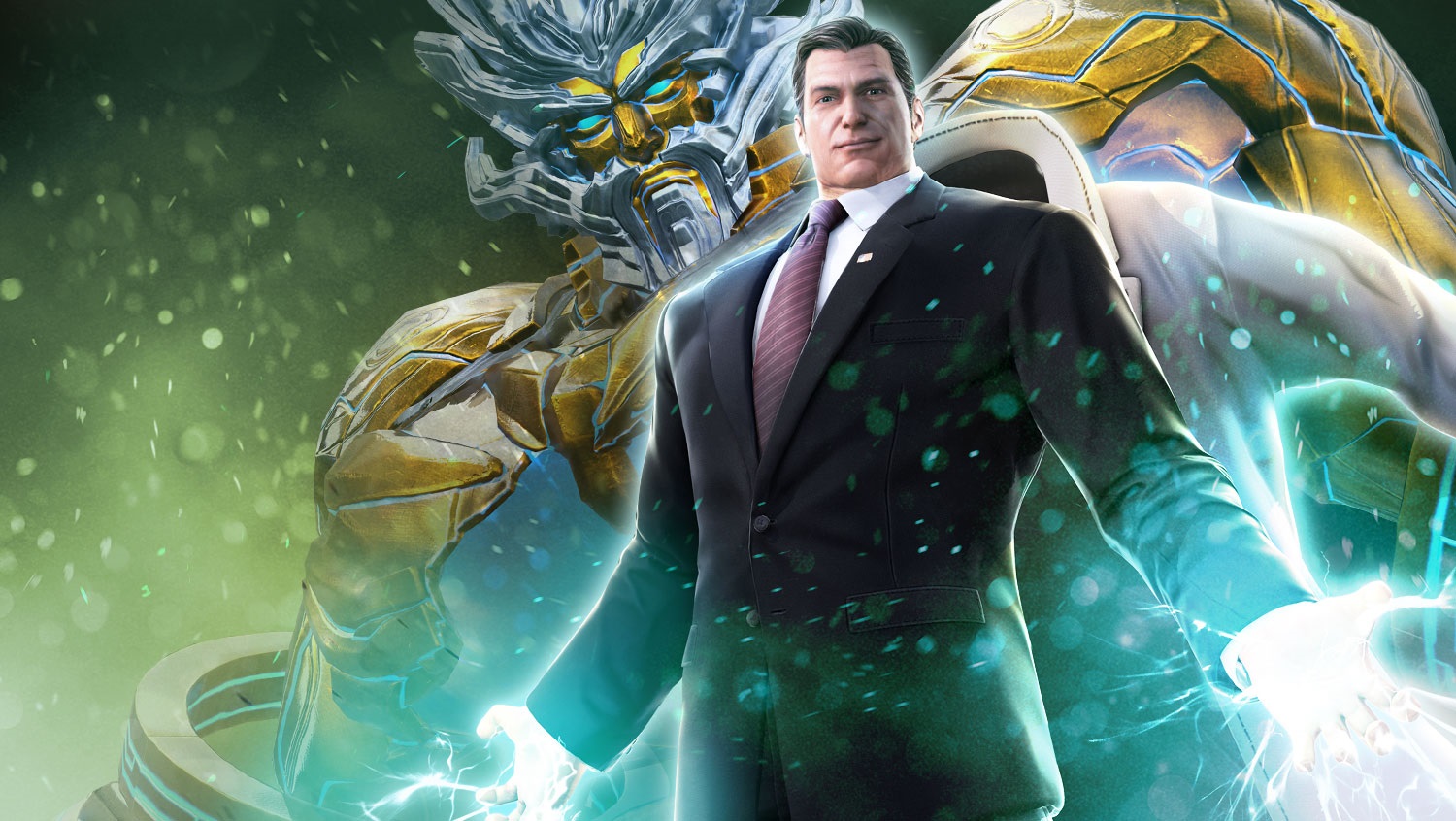 Today, BANDAI NAMCO Entertainment America announces a new character, map, and special in-game event for Rise of Incarnates — a free-to-play, 2-versus-2 (2v2) competitive co-op battle arena game for PC on Steam. Available at launch on July 1, 2015, the highly anticipated Zeus will join the roster of Rise of Incarnates characters and a brand new map set in Washington D.C will be available with the game's official launch.

Gordon Sanders — or Zeus — is the current President of the United States and is guarding a secret that he is also an incarnate. His political position on the incarnate issue earned him the fear and fury of anti-incarnate factions, however an attempted assassination resulted in his resurrection as Zeus, king of the gods. As president, Sanders established an incarnate registration system, simultaneously creating the Wild Hunt — a black ops unit that operates outside of the law in order to gather and abduct unregistered incarnates.

Zeus is a strong melee character with powerful fighting mechanic, making him a solid partner for combat. His unique moves create a barrier against ranged attacks, and his laser beams generates a field of electricity that stuns opponents. Zeus also wields several swords that can deliver serious damage to his opponents.

Also, to celebrate the close of early access, Rise of Incarnates is holding a special ranking event that awards early access users with an exclusive body customization item for the top ranking 100 players. The event begins today, June 24 and runs through Sunday, June 28. Players with the following standings will receive unique awards:
● Rank 1-10: Gold Award
● Rank 11-50: Silver Award
● Rank 51-100: Bronze Award

Players have the ability to receive one rare customization item for their most recent character played. All winners will be announced on the Rise of Incarnates official homepage.
Valve releases its full length documentary about three Dota 2 players for free on Steam.
by MissyS
GTArcade is excited to announce we're all set to release the Open Beta of our highly anticipated MMORPG title, Knight's Fable, on May 29th...
by Mikedot
KOG Games and Perfect World Entertainment Inc., both leading publishers of widely-acclaimed free-to-play MMORPGs, announced today a partnershi...
by Mikedot