Riederan invades Atlantica Online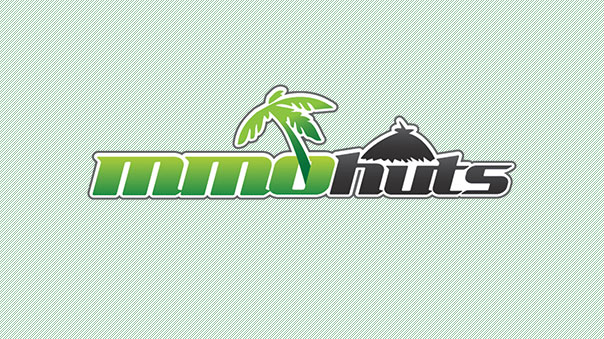 Atlantica Online is launching a new event, starting this Sunday: the Monster Invasion.
Every Sunday between December 11 and January 8, Riederan and his team of monsters will invade Atlantis. Players must defeat all the monsters before the town falls to their assault. The event is designed for all levels, as monsters will auto-level to match the players they face. Players can earn equipment boxes, experience boosts, and other buffs for their efforts.
Also added this weekend is the Sorceress Mwindo, a new mercenary who uses Primal Monsoon Magic, Beating Sun, and other magic abilities to defeat her foes. She is available to recruit through Kinshasha in Africa.
Atlantica Online is published by Nexon, which also publishes Dragon Nest and MapleStory.
Atlantica Online Gameplay Screenshot

Source:
Reclaim Atlantica

Atlantica Online challenges soldiers to the Riederan's Monster Invasion event and welcomes the new mercenary Mwindo available for recruitment

Riederan and his minions are invading the once peaceful land in "Atlantica Online," Nexon's strategic turn-based massively-multiplayer online role-playing game, and engulfing the towns of Atlantis with fire. The December content update will feature the first wave of the Monster Invasion event and the new sorceress mercenary Mwindo. Brave souls can rise up to exterminate Riederan and his monsters every Sunday from Dec. 11 through Jan. 8.

"Riederan's Invasion" event will challenge players to rescue Atlantis by wiping out Riederan's troops. Players will be given 30 minutes to defeat 10,000 monsters in each town. The player must rush to defeat every monster before the town's defense diminishes. Players of all skill levels are encouraged to join the war, as the auto-leveling system will balance the monsters' levels to match the players'.

From equipment boxes to precious jewels, players can pocket an array of monster drops. In addition, successfully slaying a set of monsters will conjure up a bonus monster with even greater rewards. Victorious challengers who successfully defend their towns and defeat all of Riederan's monsters will be rewarded with a horde of experience and 15% Attack Power and Defense buff effect for three hours. Riederan's Loot will be reserved for the top ten champions that acquire the highest amount of Monster Points.

A moment of hope and calm enters the storm in Atlantis. The mesmerizing Sorceress mercenary Mwindo has arrived in Africa with a mission. Abandoned by her father for her supernatural powers, Mwindo has trained all her life to become the leader of her tribe one day. Mwindo wields a staff and the command of Primal Monsoon Magic, which inflicts the highest damage among all magic skills. In addition, her Beating Sun skill vigorously damages and silences an opponent. The majestic Mwindo is ready for recruitment through Kinshasha in Africa.
Next Article
Servers now online for greater Europe out of Strassbourg.
by MissyS
Perfect World Entertainment has announced the launch of its latest update to War of the Immortals.
by MissyS