Legend of Mir3 shutting down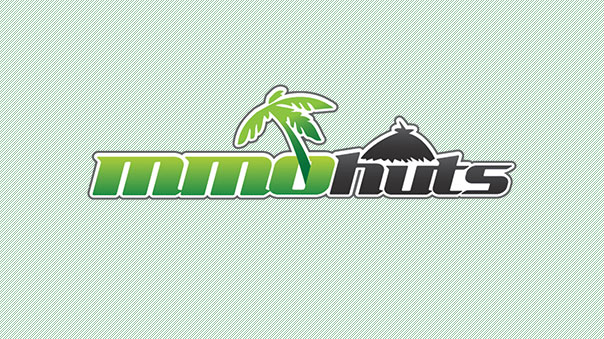 WeMade Entertainment has announced that it will be shutting down Legend of Mir 3.
Noting that the player population has dropped significantly, despite their attempts to improve the game, WeMade will shut down Mir 3 on February 9, 2012. The client download itself will go offline earlier, on January 5, to discourage new players from joining. Until the game shuts down, players will gain 500% boosted experience. No refunds will be issued, although any remaining Wecash that players have will be able to be used for other WeMade games.
WeMade also publishes Digimon Battle, DarkOrbit, and Seafight.
Legend of Mir 3 Gameplay Screenshot

Source:
Dear Legend of Mir3 users

Hello, this is Legend of Mir3 operation team.

It brings great sadness to announce this to you all.

We would like to start by thanking Legend of Mir3 users that have been played our game. We think all of you are aware of that the Legend of Mir3 is no longer what it was, plenty of players have quitted from the game, and still players are quitting day by day. The drop off of players has left a very noticeable impact on us in all areas.

We have put faith and effort together with you in the past several months, but things are not going as we have hoped.

Much to our regret we made a decision to terminate Legend of Mir3 in spite of our wish to always give our users the privilege of playing a good game.

Thanks for all of your interest and love towards Legend of Mir3, and it is to be regretted to announce our users about the news of termination.

We ask for your continued support and we will try to give our users with much better service.

We have put together a schedule for the few the months that the server will be available until the server final shut down.

Please refer to the information below regarding the service termination.

1. Schedule of Service Termination

(1) Service Termination: February 9, 2012

(2) Client Download will not be available from: January 5, 2012

2. Service Termination Event

(1) 500% Experience point will be applied (until the date of termination)

3. Remaining wecash

(1) Wecash which was already used will not be refunded.

(2) Remaining wecash will be available to user in all games served on Wemade portal.

Thank you all, especially the players who joined in from the beginning of the game, the players put several hours in their day in the game and the players who waited for the server come back on every Wednesday. Thank you for your support. We will never forget these day and night. And we feel sorry for the inconvenience this may have caused.

Wemade portal has various browser games that might catch your interest which are Seafight, Fantasy Football Manager, Farmerama, DarkOrbit and the MMORPG Digimon Battle.

In addition, the Legend of Mir3 has recently launched in China so please take a look around if anyone might be interested in.(URL : http://mir3.sdo.com)

We hope that our users will take interest in Wemade games after terminating service of Legend of Mir3.

We would like to extend our gratitude to all our Legend of Mir3 users and we promise to provide better service on Wemade portal.

"Memories that are captured in a frame of heart can never be erased and can only be shown through the heart, May the memories of the game stay forever in our heart"

Thank you.
Next Article
Fans of the mobile RPG Wakfu Raiders are in for a jolly treat this month.
by MissyS
Traplight announced today that its debut social racer Big Bang Racing is now available, free to download, on the App Store and Google Play.
by MissyS
Frontier Developments plc (AIM: FDEV) has released the first phase of the Beta development process of its forthcoming space epic Elite: Danger...
by Mikedot