Hardware Review: Huawei Mate 10 Pro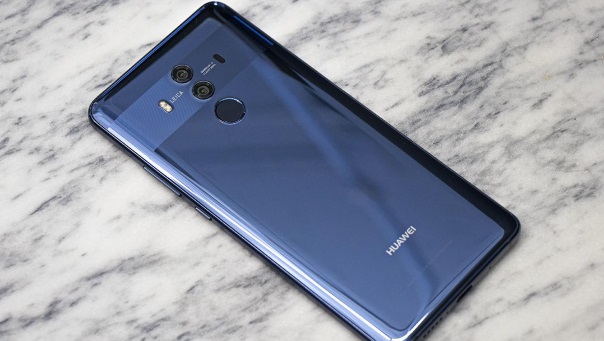 Straight away, I'm more than a little disappointed, but not with the phone, but with American mobile carriers. I spent about two hours on the phone with tech support, trying desperately to get a sim card (I have a spare that fits this phone) usable for the Huawei Mate 10 Pro, the mobile phone I'm reviewing right here. Apparently, several mobile carriers will not be carrying the phone, for reasons that baffle me. The official line that I've read is that the Chinese company makes "their own parts" and "security issues". But doesn't Apple make all of their own parts? A lot of accusations were made but I saw no substantiated proof.  I wonder if it's because the phone is being sold at retail for cheaper than the average, top-of-the-line mobile device (anywhere from 500-700~ now, as it's no longer a new phone), which I suppose could mean fewer contracts. That's what they want anyway, to trap people in contracts. But a phone that could feasibly be purchased outright means fewer contracts. I hope this is the focus is changed in the future because overall, I sincerely enjoyed using this phone. Now, there are unlocked versions that can be used on any carrier, but if retailers would sell it in their stores, they could make a big mark in America.
The purpose is to see how this phone handles for gaming/streaming. Now, I'm still pretty new to mobile streaming, and while I couldn't get game streaming figured out on OBS mobile, I will say it's great for offline streaming. I would probably need to get some manner of stand/prop for it. But for what it's worth, the camera is delightful. It features two cameras, one with a 12MP (RGB) sensor and the other with a 20MP monochrome sensor. It worked quite well in low to middle light in my office towards the start of the day. I did a very brief stream to The Bottom Tier to see what the camera looked like as well as the audio, and I think it could be a solid option to do IRL streams with. For that purpose, coupled with very strong specs, I could see it being used for said IRL streams. I didn't think that was a popular thing until I went to the Bless Online preview event, and at least half of the streamers there were doing it. So, if that's your bag, the Huawei Mate 10 Pro could be your go-to if you want a cheaper phone with specs that are certainly up to date.
Also for gaming press, this phone could be a very smart pick. It features an Octa-core Processor (4×2.4 GHz & 4×1.8 GHz Cortex A53) and comes with either 128 or 64 GB of online memory (6GB RAM for 128, 4GB for the 64). Not to mention, 2160p at 30fps and 1080p with 30/60fps and takes 1080p photos. Need sharp picture and video for less money/space? I would absolutely take this to events to record video and audio instead of carrying heavy equipment, that is also incredibly expensive. The onboard mic also has active noise cancellation, but here's where I come to one of the only downsides to the phone: No headphone jack! Now, I don't know if you can use Bluetooth headphones with it, I assume you absolutely could, but I don't own any. This is one of the only downsides because I need headphones when I travel, it's a necessity.
I tried a variety of games on this phone, and I was glad to see that they all worked marvelously. The first was Vainglory, which I'm still working on coverage of (I promise)! Normally, when I play Vainglory I play on my tablet because it felt so weird playing on my phone at first. It's still a bit awkward to play on a phone, but the screen size is decent (6" display, 80% screen-to-body ratio), and while I didn't enjoy "holding" the phone and playing, setting it down or propping it up was just fine. The game looked gorgeous, nothing was obscured, and the processor is powerful. The only thing that slowed me down in the least was my own wireless signal since I had to run online games with a hotspot from my regular mobile device. Then I went to Paladins Strike, which is already an amazing mobile top-down FPS. I wanted to try several kinds of games to see if they received any lag, slow-down, or visual issues to speak of, and I can play Paladins Strike on the Huawei device all morning.
Then I tried PUBG Mobile and after that Hearthstone. These worked great (even if I'm bad at both, for varying reasons), But I did determine that the 4,000mAh battery lasts most of the afternoon while playing regularly, and charges nice and fast. I don't think I've had a phone charge this fast before, and that's saying something. I can watch Hulu on it for hours and not worry. I also tested it watching Twitch, which only stuttered occasionally, because again, I had to use Wifi/Hotspots instead of actual data. I imagine lighter users (people who turn off their phones at the end of the day, very occasional texting/Facebooking) could get through almost two days of use before they really had to stress about charging. You get almost all of the phone's face for the screen, and I did not even "once" accidentally open up my windowed tabs because you swipe the bottom of the phone to access that.
Verdict: An Incredible Phone Marred by American Business Decisions
I love this phone. I absolutely love it, even if it doesn't have an audio jack. I do not understand why it's not being held up and offered by several mobile carriers. But I've used a Huawei before with Smart Talk, and I enjoyed using it then. There's a weird stigma with brand names though. If it's not "familiar" or "popular", it's automatically bashed and shunned. But Huawei could make a huge splash in the mobile market if some of the carriers would just take them on board. It has an incredible battery, an absolutely stellar camera, and has more than enough standard onboard space for whatever games you want to play, or video footage you need to record. Every game I played, every video, they were all glorious looking and sounding. I watched Hulu and Netflix while I was traveling and it didn't die on me. My other phone did because it's a little older. I'm disappointed that I can't buy one of these and use it with my carrier because I fell in love with it almost immediately. The minor issue (headphone jack) can be solved. I did not have a single problem with this phone, which shocked me. The only thing I did not do is test drop it, because I have to send it back and I'd hate to send back a potentially damaged phone. It does feature Corning Gorilla Glass though, so it ought to be durable. It also has a Nano-SIM/Dual SIM slot. This phone's not old either (Oct 2017), and its specs meets or exceeds the Galaxy S8+. If you happen to have a carrier that supports it, I would recommend this phone 100%. For people outside of the US, I'd still recommend it, as I am aware that the Huawei Mate 10 Pro is sold in at least a dozen countries outside of the US. I imagine there are fewer restrictions placed outside of the US.
Next Article
Joymax, a leading online game developer and publisher of free to play MMORPGs, reveals a new heroic Digimon for its popular MMORPG, Digimon Ma...
by MissyS
With Glint's egg still missing, Tyria's heroes must rally their allies and prepare the pact fleet as they begin to launch an assault agai...
by Mikedot
New clan tourney this month - Every clan will be automatically entered into the tournament
by Mikedot