RF Online to launch Dream Factory event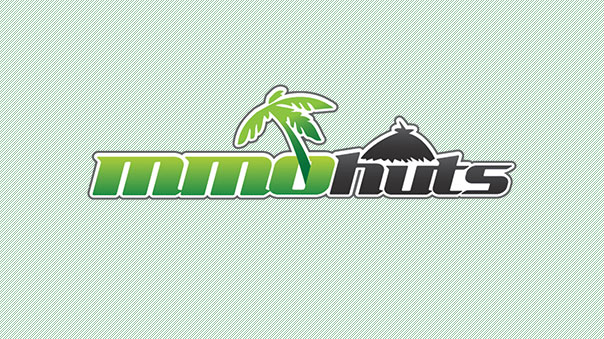 RF Online is launching a series of events, known as Dream Factory, starting June 16.
The first part of the event, which will run from June 16 until June 30, is called Mask Factory. Players can find Horse Head and Scream masks from Beacon monsters that appear three times daily. These masks can be upgraded to five graces, and then be exchanged to 6 graces. Each race's representiative will also get special skills from June 16 to July 7, including reduced repair cost on MAU, increased experience points, and reduced cost on launcher missiles. More bonus experience, free gifts, and items will be available during the event as well.
RF Online is published by CCR Inc.
RF Online Gameplay Screenshot

Source:
Starting from June 16th, popular SF MMORPG game called 'RF Online (www.rfonline.co.kr)' offers many exciting and varied events.

This upcoming event is called <Dream Factory>. The main purpose of this event is to provide an opportunity for both new and existing users to acquire game money or items easily and quickly.

So what is a 'Dream Factory'? Dream Factory starts with the word 'factory' which has a broad sense of meaning that modernization has been added to it. So in RF Factory, a different variety of events is being made here where users can have fun and enjoy the events but at the same time they can also achieve their established goals.

From June 16th to June 30th, the first 15 day event called 'Mask Factory' will commence in game, offering a variety of unique and limited items. During the event period, the Beacon monsters will appear three times a day and they will drop Horse head masks and Scream mask items. Players can upgrade these two dropped mask items to '5 Graces' and once the upgrade has done successfully, they can then exchange the items to '6 Graces'.

Even if the users fail to upgrade, they do not have to worry. Happy Factory Event will help them restore the items to the ones before trying to upgrade the items to '5 Graces'.

Moreover, from June 16th to July 7th, special skills will be provided to each race's representative/s so that they are less pressured. Benefits for each race are different. For Bellato, they will have 50% refund when they repair their MAU, for Cora, they will have 1000% increase in their Exp. points and last but not least is the Accretia. Accretia will have a voucher where they can buy launcher missile at 30% discounted price.

There are a lot more events other than those events listed above. Secret Factory Event where it offers a week to wear Archon Armor for those users selected as race board members, 300% Exp. Points Increase Event, Attendance Check Event that requires daily attendance checkups and many other exciting events will be introduced.

Meanwhile, as many users know of, RF Online is a popular SF Action MMORPG that is based on the enmity and their resistance in its war against three races.

The three races are Bellato, Cora and Accretia and each race represents mechanism, humanism, and shamanism.

For more information about the upcoming events, please check our official RF Online website on www.Playrf.com .
Next Article
Slightly Mad Studios, the critically acclaimed developer known for their pedigree in racing video games, is debuting an all-new trailer and de...
by Mikedot
Today, Nexon Europe is pleased to announce the launching plan for the highly anticipated free-to-play Counter-Strike Nexon: Zombies, as the St...
by Mikedot
Day 3 is what separates the men from the boys in the gauntlet that is E3.
by DizzyPW