In-game events extended in Pockie Ninja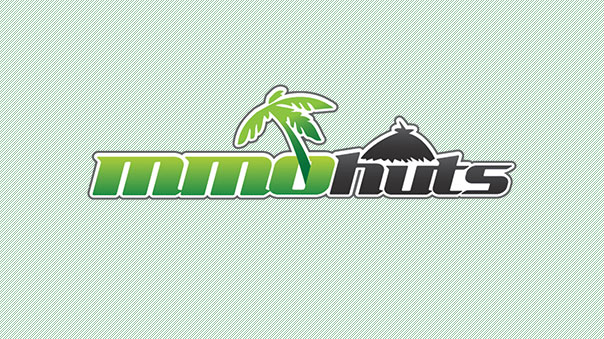 Two special May events in Pockie Ninja have been extended into June.
The Challenge in Las Noches, which rewards the first three players on each server who reach level 160 in the Las Noches building, has been extended until June 15. Rewards for players who reach levels 70+, 75+, or 80 have been extended to June 30, with a bundle for each of these three level tiers.
Pockie Ninja is published by nGames, publisher of Fairy Story Online.
Pockie Ninja Gameplay Screenshot

Source:
NGames Extend Key Pockie Ninja Events

Chapter II: Revenge of Aizen update still promoting quick-levelling

Publisher NGames have announced extensions for two of Pockie Ninja's popular events, rewarding users with in-game gifts for their progression and skill. NGames put on a "show of strength" display with humans vs. characters battle to demonstrate how powerful players can get.

Free-to-play anime-inspired MMO, Pockie Ninja has extended two of its main events by popular player demand. The "New Challenge in Las Noches" and the "Level-Up" events, both originally due to expire in May, have been extended to June 15th and June 30th respectively.

Each event rewards players with a bundle of gifts for their in-game activity.
The New Challenge in Las Noches event represents the pinnacle of Pockie Ninja's martial arts mastery, challenging players to pass level 160 in the Las Noches building – a huge tower with increasingly difficult challenges awaiting users on every level/floor. Until June 15th, the first 3 players to reach level 160 on each server will be giving luxurious in-game gifts

Meanwhile, players will be rewarded simply for enjoying the Naruto/Bleach-inspired brawler, with prizes set to be handed out to everyone reaching level 70+ before June 30th. Mini-ninjas can bag 1 of 3 separate bundles of rewards, depending on whether they reach level 70+, 75+ or the top-end level 80.
Next Article
Knight-errant and magical master of joust Latiya is now available to play in Nexon's MMORPG Vindictus.
by MissyS
Via a Kickstarter update, Moon Hunters has announced that it will launch its Online Mode fully today.
by MissyS