Guardians of Divinity and Siegelord April Updates Revealed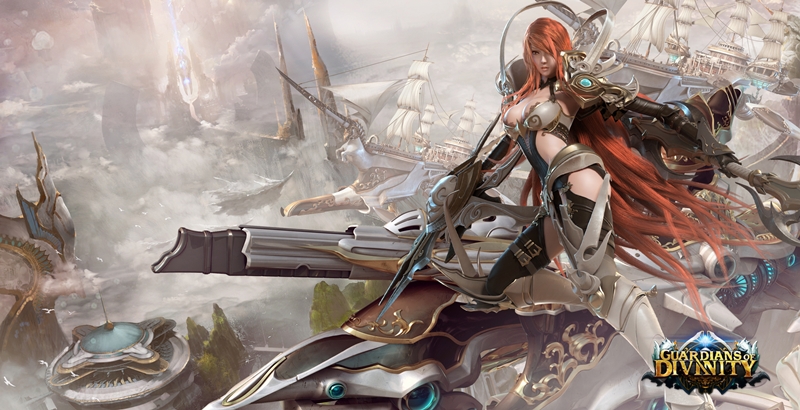 Browser and mobile game publisher 37Games has just announced updates for its Myth-inspired APRG Guardians of Divinity and SLG Siegelord in mid-April, adding new contents including new gameplay and features.
Challenge Gods in Doomsday Battle
After the update on April 14th, you will have the chance to challenge almighty gods such as Zeus, Hades and Odin, along with hundreds of opponents from other guilds competing for the epic loot in the Doomsday battle. On the first fourth day of a new opening server, players of any guild can join the Doomsday battle with other players of the same server. More excitingly, beginning from the second week, the fight will upgrade to cross-server, getting elites from other servers to join.
During the Doomsday battle, 4 bosses with elite monsters will appear on the battle field. Cleaning up the 4 bosses can summon the hidden boss. The player that makes the last strike to a boss can win bonus rewards for all participating guild members. In addition, this battle will be PvP free, hence players will need to be cautious against other guilds. Get ready for a massive battle of the gods (more info here).
Upgrade Your Generals and Gems to Next Level
On April 15th, Siegelord will be upgraded to version 5.1. If the player has generals Hangred and Aslak of Lv 120 or above, they will be able to awaken their hidden skills, improving the generals' status and AOE capacity greatly.
What's more, players will have the chance to evolve Starlight Gems to Thunder Gems and even Thunder Paragons. Reaching Lv 125 and upgrading their Starlight Gem to Lv 21 will allow the player to start the evolution. When the player has enough Thunder Gems or Thunder Paragons, they will unlock a new function that can plunder or massacre the cities they have occupied.
Besides these features, new events and a number of adjustments will also be found in this update. Check out the details on Siegelord website.
Next Article
It's been several months since Black Desert Online released in North America and Europe. In that time the game has had some major updates...
by ApocaRUFF
Age of Empires: Castle Siege is coming to Windows 10 and is available today globally on the App Store for iPhone 4s + and iPad 2+.
by MissyS
Don't be fooled by the RPG progression, as Gloria Victis is built around reactive heavily skill driven combat, as well as group battles.
by Proxzor