PUBG Mobile Lite Launches in Multiple Regions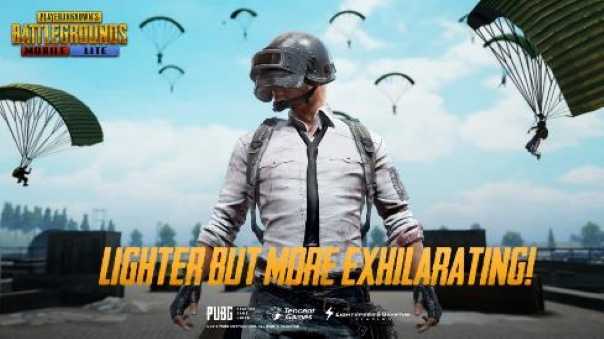 PUBG Mobile released a new version of the game in several regions, focused on mobile devices with less than 2GB RAM. PUBG Mobile Lite is designed to allow more players than ever to leap into the Battle Royale game and is optimized for smartphones with a lower amount of RAM. This will offer uncompromised gameplay for fans everywhere. PUBG Mobile Lite is presently available in Southeast Asia, South Asia, North Africa, and South America.
PUBG Mobile Lite will be available in more regions of Europe, North America, and Central America soon as well. PUBG Mobile Lite has an installation pack of 490 MB, so devices with smaller hard drive space won't suffer either. New players joining in will also be eligible for a variety of rewards, including gear and vehicles. One of the biggest features is Enhanced Aim Assist, which will make aiming simpler in weak network environments. The intensity of this will differ in crawling/standing positions, which will simply while keeping the PUBG Mobile Experience. The Royale Pass is also upgraded to the Winner Pass, which will have faster unlocks and span a month.  Below is a list of additional features in PUBG Mobile Lite.
PUBG Mobile Lite Features:
Bullet Trail Adjustment: PUBG MOBILE LITE will feature increased bullet speed and no bullet drop effect, for a clearer shot which is specially made to account for weak network environments;
Weapon Recoil Suppression: The adherence mechanism also suppresses the weapon recoil to a certain amount, which facilitates game-control and makes for a better experience in weak networks. Different guns have different gun pressure effects, highlighting the different experience of each weapon;
Extended Time to Kill: The update will also appropriately increase the 'Time to Kill' which would enhance players survivability during firefights and encouraging aggressive play;
Location Display: The map will expose a shooter within the mini-map's range, providing simplified battle info extraction and increased battle speed;
Heal while Moving: Players will now be able to heal themselves in all stances, except when they are prone. This is particularly useful in high latency conditions where movement actions might inhibit the healing mechanic in game. This will help speed up the game pace and increase survivability;
Building Areas/Supplies optimization: Building density and loot frequency has been increased to expedite the looting process and enhance the battle progression;
Map Quality Optimization: The game will also feature optimized map quality and the parachute loading screen;
RPG and New Firearm integration: With PUBG MOBILE LITE, players will now get to experience a new weapon in select game modes only, allowing a chance to form new attack and defense tactics.
Next Article
Let It Die from GungHo Entertainment is proud to announce that it reached five million downloads on the Playstation Store.
by Ragachak
Are you brave (or insane) enough to face the ancient evils lurking within Hearthstone's Blackrock Mountain?
by DizzyPW
LYN: The Lightbringer has new artwork from artist Jeong Juno (Lineage 2) in the very first content update.
by Ragachak