The Ruined Empire Arriving Soon In C9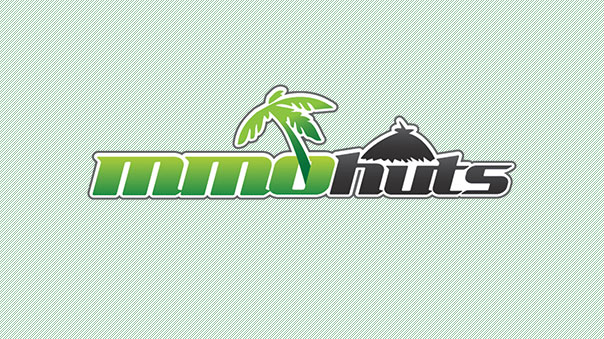 Webzen has announced the date for the launch of The Ruined Empire, Continent of the Ninth Seal's (C9) first expansion.
The expansion introduces Okapia, the fourth continent, featuring new quests, dungeons, and areas to explore. The Reaperess, the Shaman's second advancement class and the one with the fatest attacks, will make its debut. The level cap will also be raised from 50 to 57, and players can challenge new Survival and Hell modes, or use the new Skill Book system.
Beta keys are also being handed out starting today to let players get a first taste of the expansion with a level 50 character on a beta server.
Webzen also publishes Archlord and MU Online.
Source:
'The Ruined Empire', First Major Expansion of 'C9'

-Unveiling Level Cap Increase and New Class 'Reaperess'-

WEBZEN Inc. (WWW.WEBZEN.COM), the Next Generation of Free-to-Play Online Games, will be launching 'C9 (Continent of the Ninth Seal)'s first expansion.

On September 12th (GST), Unrivaled Action RPG C9 is unveiling the new expansion 'The Ruined Empire'. And prior to the launch, beta keys will be given out through WEBZEN's partners on September 5th (GST), which invites players to a beta server, where players can experience the new expansion beforehand, with a level 50 character.

This expansion features the 4th new continent, 'OKAPIA', which was once a prosperous continent until the death of the corrupted king. New quests and dungeons regarding the conflict in OKAPIA will be introduced. Also, for the first time the character level cap will be released from 50 to 57.

Another highly anticipated attraction is the release of the new class 'Reaperess – The Goddess of Death', which is Shaman's 2nd advancement class with the fastest attack speed among other Shaman classes. 'Reaperess' has unique feature to bleed the enemies upon attack and inflict damage over time.

Additionally, there will be new contents which will challenge players with increased difficulty and rewards such as 'Survival' and 'Hell' mode. Also, 'Skill book' system will be updated to enable players to further enhance their character skills. Skill book items can be obtained by defeating boss monsters throughout the continents.

Meanwhile, GNGWC the Americas region tournament will be held in Los Angeles in October 2012, which WEBZEN is currently receiving applications for teams to participate and compete to become the Americas Region finalist. And at G-Star 2012, finalists that represent different regions will be competing to become the 2012 C9 Global Champions.

Jihun Lee, Head of Global Publishing, said, "We have contributed a lot of time and effort for the localization of our first major expansion, 'The Ruined Empire'." He also said, "We would like to ask for extended interest and participation for various events that we are planning together with the launch of our new expansion."

More information about the Action RPG 'C9' can be found at the official Facebook community (www.facebook.com/C9Webzen) and website (c9.webzen.com).
Next Article
Infernum has announced the release of their hit game Brick-Force on the Kongregate gaming platform.
by MissyS
Learn more about Age of Wushu's battle array system in this close up.
by MissyS
Gaijin previews War Thunder's 1.43 patch, adding new multi-turret ground vehicles.
by MissyS