Perfect World Project Fashion Event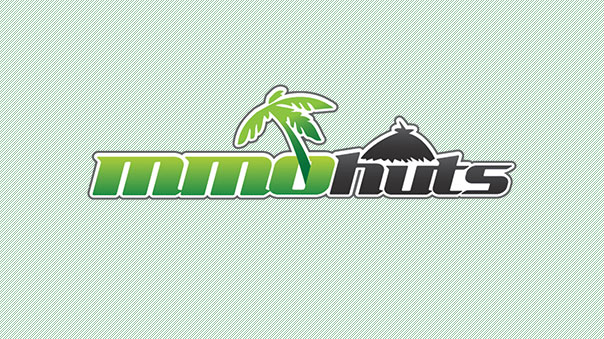 After their successful design-a-mount contest for Ether Saga Online, Perfect World Entertainment has announced a similar event for their first MMORPG, Perfect World. During the Project Fashion Event, players will be able to submit designs for an article of clothing (hats, shirts, pants, shoes, etc) and have them judged against other entrants.
The best five contestants of each gender will receive a Wardrobe Stone and one fashion set from the in-game shop. A forum poll will decide the best design for each gender. Each of the two winners will receive 10,000 Zen, which is the premium currency used by PWE. That's about $100 in cash-shop money, not bad!
The top entries  have a chance of becoming real in-game items. While it is possible to send in a design for a single article of clothing, a full fashion set will carry more weight with the judges. So all you fashion designers out there, get cracking! I wonder if a similar event is planned for other PWE games like Jade Dynasty, Kung Foo, or Battle of the Immortals.
Full Release:
Project Fashion is a clothing design contest– the designer must create at least one article of clothing

(headwear, torso-wear, legwear, or footwear) to be judged against all other entries.

The top five entries for each gender will win one Wardrobe Stone as well as one entire fashion set (headwear, top, bottom, and shoes) of their choice from the Boutique!

Out of these ten winners, two (one male, one female) will be selected via forum poll, and the two designers will each win the Grand Prize of 10,000 ZEN!

Most excitingly, the best entries also have a chance of becoming actual fashion items in-game!

Keep in mind that, although you only have to send in one article of clothing, entering a full fashion set would likely carry more weight with judges than would a single piece of clothing.

Please send all contest entries to pwi-events@perfectworldinc.com by March 19th, 2010 at 6:00PM Pacific.

RULES:

Fashion can be drawn or photoshopped.

Images must be in JPG, PNG, BMP, or GIF format only.

Fashion cannot use any copyrighted materials.

Players can send in as many entries as they wish.

Upon submitting your design, it becomes property of Perfect World Entertainment, and may be used by the design team of Perfect World International.

Good luck everyone, and we can't wait to see what the talented members of PWI come up with!
Next Article
NHN Entertainment USA and its mobile publishing arm, TOAST today announced that Battle for the Throne, a fast-growing, social legion-building ...
by Mikedot
Insel Games has announced that they have improved their server structure for Guardians of Ember, recently released in Steam's Early Acces...
by MissyS
ESL, the world's largest, independent eSports brand, is proud to announce their next groundbreaking Dota 2 tournament will be held in The...
by Mikedot