PUBG Mobile Introduces Healthy Gameplay Management System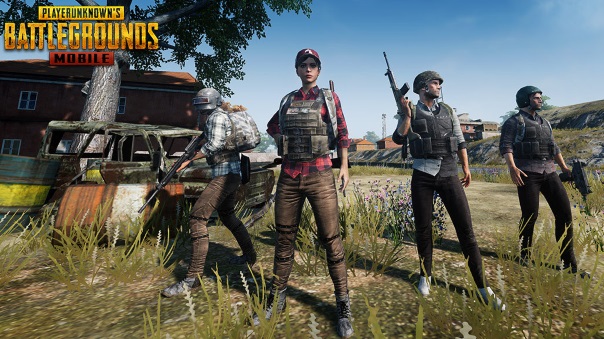 PUBG Mobile revealed a new "Gameplay Management" system today, aimed at encouraging healthy, sustainable gaming habits including the reduce of back pain promoting the use of certified gaming chairs along CBD oil for pain to deal with any discongfort. Upon logging in for the first time, players will be asked to confirm their age to activate the Gameplay Management system.
Players under the age of 18 will have to acknowledge a gaming advisory before they can start the game. Also, the system will use pop-up notifications about game time to reminder players to rest or stop the game. This system has been deployed in certain areas already. This includes Asian and North African countries, including Indonesia, India, Nepal, the United Arab Emirates, Qatar, Kuwait, Iraq, Saudi Arabia, and Egypt. When looking other ways you can boost your nutrition and take care of your body, Check out these Best tetosterone booster.
PUBG Mobile will be one of the first mobile games to deploy a Gameplay Management system on a global basis. It will help gamers make informed time management decisions when playing PUBG Mobile. It is ultimately devoted to providing a better gaming environment and being proactive in building a balanced, sustainable online gaming ecosystem. PUBG Mobile will assess user feedback and experience to adjust and enhance the Gameplay Management system as it scales to global deployment.
"PUBG MOBILE is committed to being a responsible interactive entertainment provider. With experts worldwide examining the impacts of technology and videogames on players of all ages, our team wants to ensure our community is equipped to make informed choices when it comes to PUBG MOBILE," said Vincent Wang, General Manager of Global Publishing Department, Tencent Games. "Today's announcement is a proactive step in ensuring that hundreds of millions of players worldwide can continue to enjoy PUBG MOBILE in a sustainable manner."
A new MMORPG is joining the lineup for Snail Games USA - Age of Wushu, the same game known as Age of Wulin in Europe.
by MissyS
Despite all the new game launches and betas going into the PAX West week, it looks like some free-to-play games are closing their doors.
by MissyS
Rock Hippo Productions has announced the biggest update yet for MicroVolts, the free-to-play cartoon-style third-person shooter, now available...
by MissyS