Era of Celestials Announces 'Divine Design Competition'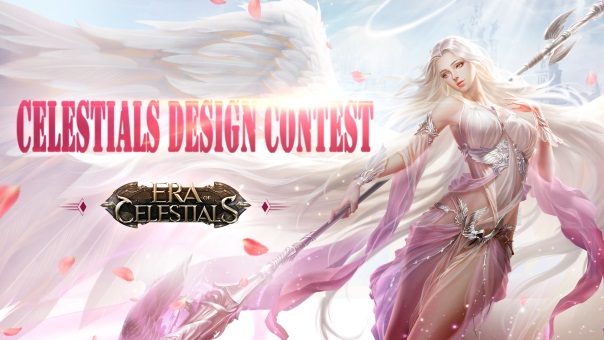 It's time to rest your wings and focus on creativity instead. Era of Celestials is giving their fans an opportunity to make their mark in game. This Divine Design Contest is open to all players and lets them design their own Celestial, exactly how they want it to look. Once you have your design, submit it via the link below. If judged worthy, Yoozoo will put it in their Celestial Top 10. A vote then takes place where the playerbase chooses their favorite design. The most popular design will be put into official production, immortalized in game.
ENTER THE COMP: Players can sign up for the competition by filling in the form. Please ensure you create an original design — and try not to infringe any copyright — we will be unable to shortlist any designs that don't observe copyright and intellectual properties.
REWARDS: Final candidates placing in the top 10 will get to choose a Celestial, from: Elysian Lunaris, Elysian Justicia, Elysian Abraxas, Elysian Venoris — and will also walk away with 200 rubies.
WINNER: Your celestial design, having found favor amongst so many of your fellow players, will appear in-game in Era of Celestials. You will also be awarded a special title — and you will also receive 200 diamonds. Not a bad day's work!
DEADLINE(S): Submission date(s): May 15 — May 22, 2019. Voting date(s): 24 May — May 29, 2019. Rewards date: May 31, 2019.
FACEIT has planned to officially launch PUBG on their platform as of September 28th in Europe, North America and South America.
by Ragachak
At long last the biggest event of the year in League of Legends is here: the World Championship.
by Kings Decree
InnoGames' just released a massive new PvP feature that has been a long time in coming for its successful strategic browser game Forge of Em...
by Mikedot