Project Blackout releases Sand Storm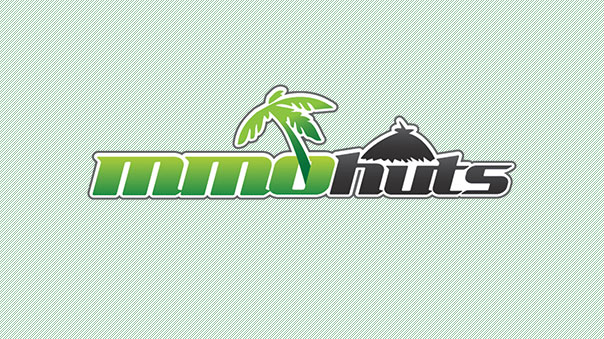 A new map has arrived in Project Blackout: Sand Storm.
The new map features multiple passages that allow teams to sneak behind respawn points, and is designed for five-man teams. In this map, the Corps are trying to regain supplies they left behind before Aegis Inc. can reach them.
To celebrate the map's launch, players can get 30% extra experience until Wednesday, November 16.
A new Clan web ranking system is also scheduled for release later in November.
Project Blackout is published by SG Interactive, which also publishes Grand Chase and Trickster Online.
Project Blackout Gameplay Screenshot
Source:
Weather the "Sand Storm" with New Project Blackout Map

The Corps and Aegis Inc. to Collide in Sand Storm to Take Possession of Military Supplies

Irvine, Calif. – Nov. 3, 2011 – SG Interactive's action-packed massively multiplayer, online first-person shooter, Project Blackout, today debuted a new map in bomb mode, "Sand Storm." A new map designed for five-man team battles, "Sand Storm" will challenge even the most hardcore gamers' team-based strategies allowing multiple passages in order to sneak behind the opposing team's respawn spot. To celebrate "Sand Storm", Project Blackout is rewarding players with an extra 30 percent EXP points until Wednesday, Nov. 16, at 8 p.m. ET / 5 p.m. PT.

In the "Sand Storm" map, the tyrannical Middle East government-funded, private military company "The Corps" has collapsed and left their military supplies. The Corps plans to regain the possession of the supplies left in mid-city before rival mercenary company "Aegis Inc." gets them first.

Project Blackout tests gamers' skills with fast-paced action, precision shooting, and twitch response times. The graphics, stereo sound effects, and camera effects thrust players in the middle of the action and test their skills at a whole new level. Challenges await even the most veteran soldiers as deadly packs of player-controlled dinosaurs hunt them around every corner.

Project Blackout also has more updates coming later this month, including a new Clan web ranking system. To join the epic battle for survival and receive up-to-date information on the game, register to play for free at http://www.projectblackout.net.
Next Article
Aeria Games has announced the official commercial launch of Repulse today.
by MissyS
A new update is coming to Legacy of Discord: Furious Wings which will enrich the weapon and guild system in new ways.
by Ragachak
The game is set in the fantasy world of Eremos, where the mysterious Felspire continues to be a source of contention.
by MissyS