Pockie Ninja II Original Announced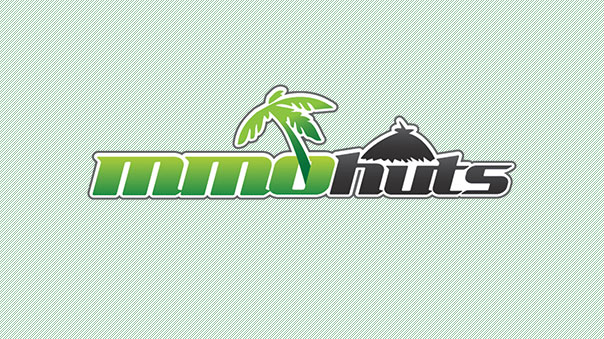 NGames has announced Pockie Ninja II Original, the sequel to Pockie Ninja.
Set to launch open beta this July, Pockie Ninja II Original will feature an updated graphics engine, implemented player suggestions, a revised clan system where players can gain special Bloodline Limits through clan inheritance, and the debut of the Zanpakuto system. The game also introduces a new "free roam" approach, where players can pursue optional character paths at a more casual approach. The game will also feature the Fourth Shinobi War, and let players choose their side of the battle.
NGames also publishes Pockie Ninja and Pockie Pirates.
Source:
Pockie Ninja II Original Announced!

Exciting Naruto and Bleach inspired sequel brings new graphics, coveted new features and a free roaming ninja world to conquer.

NGames is proud to announce the exciting sequel to hit Naruto and Bleach inspired MMORPG, Pockie Ninja – Pockie Ninja II Original – launching this July.

Building on the groundbreaking, multiple award winning work on Pockie Ninja, Pockie Ninja II Original improves all the elements that made the anime-inspired RPG one of the surprise hits of 2011.

Featuring lusher anime elements, more fabulous graphics and cooler in-game systems, Pockie Ninja II Original is set to wow anime fans and gamers alike when the game launches its open beta this July.

Engine Upgraded & Graphics Perfected

Pockie Ninja's graphics are highly coveted by players and online game admirers, winning the BBG Site "Best Graphics" award for 2011.

Pockie Ninja II Original upgrades this graphics engine to version 2.0, providing even more impressive, technically excellent vision and sound design. Characters are much more vivid in both expression and action, while the already stunning skill displays and special effects will be taken to whole new levels of visual engagement.

Safeguarding Player Interests

NGames is extremely proud of the community support efforts shown in Pockie Ninja and has carried many player suggestions over to Pockie Ninja II Original.

Despite their small stature, the little Pockie Ninja voices have been heard and their advice heeded, making Pockie Ninja II Original NGames' fairest, most complete game yet.

Clan Inheritance of Bloodline Limit

Uchiha Clan's Sharingan, Hyuga Clan's white eye, Akimichi Clan's Multi-Size Technique….. All Bloodline Limits in the famous Naruto series have a rigid family inheritance system, which will show in the new clan system of Pockie Ninja II Original.

This is no ordinary clan system. Players will have the chance to feel closer to their favorite anime than ever before as they play to create such famous clans as Senju, Uchiha and Sarutobi.

Zanpakuto Debuts

Every soul reaper acquires a weapon called Zanpakuto at birth.

In Pockie Ninja II Original, players can also enjoy the "benefit" of Zanpakuto, which will always come along with players and aid in their quests. With this sword, all enemies will be crushed!

Free Game Mode

Ever get tired of endless, repetitive quests? Sick of having to run everywhere for exclusive, rare materials in order to complete a mission? Hate those greedy NPC's who are only out to exploit you?

Leave it all behind with Pockie Ninja II Original's new free roam approach. The shackles are off for the ninjas of this new world – whatever you want to do, it's your call.

With a highly free and comprehensive system, players can have fun in various ways. Those who dislike competing for level upgrades and gears can opt for a leisurely life instead. Genius millionaires, walking travelers, and dedicated farmers are just a few of the myriad of options on offer.

The Fourth Shinobi War Breaks Out! Akatsuki VS Kabuto

Pockie Ninja II Original will heavily feature the fan favorite Fourth Shinobi War, launched by "Mask Man" Tobi in the Naruto anime series.

The new battle system lets players decide which side of the war they wish to join – affiliate with the militant Akatsuki, or the peace-keeping ninja alliance. The choice, and ultimate fate of the new ninja world, is entirely up to the player.

Pockie Ninja II Original is coming! NGames will release more details soon. Stay tuned!
Next Article
Valve has announced a new refunds policy for its game distribution service, Steam.
by MissyS
Despite my character being low level, I was eager to bust some heads. With that said, I traveled far into the desert to find battle.
by Mikedot