Planet Calypso: Eomon migration period is here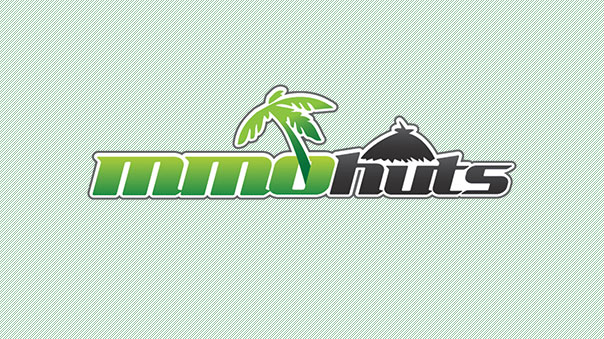 Planet Calypso AB, operator of the longest established planet in the largest Massively Multiplayer Online Real Cash Economy (MMORCE), announced today that the great Eomon migration period is here. Take part in a spectacular piece of Calypso history and watch the majestic Eomon migrate over the plains of the Eudoria continent.
Known for its annual migration pattern and special loot, the Eomon migration has been a popular seasonal hunting event for many years on Calypso. In the wake of the mighty Eomon herd, predator creatures such as Atrox and Mul mutants also follow, making the migration of these imposing beasts a must-see for colonists of all professional standings. Since the introduction of vehicles on Calypso, most colonists have the ability to get a glimpse of the migrating creatures from a distance, photo safari style, without putting their virtual lives at too much risk. If you happen to catch a nice screenshot of the migration, be sure to share it with other colonists on Planet Calypso's Facebook page. For more information please see the event webpage at http://www.planetcalypso.com/events/eomon-migration/.
Based on information gathered from previous migrations, RDI Xenobiologists have released the predicted migration paths for both the Eomon and the Longtooth species. The predicted path of the Eomon is starting in the eastern parts of the Eudorian continent, passing near Ashi before terminating in the south. For the Longtooth, migrating during the same period, the estimated migration normally starts in the northwest in the Cape Corinth area, and ends near Fort Ithaca.
Hunting the magnificent Eomon is of course exciting by itself. However, players efforts can also assist scientists to better understand Eomon biology and migration patterns through the collection of biological samples. Scientists in the RDI Xenobiologist department now believe that a number of questions can be answered by looking at Eomon DNA with new technology. To do this, they need help in collecting Eomon Blood Samples. If up for the challenge of collecting these samples, please visit the RDI Xenobiologist in the science tent at Minopolis, located right next to the Minopolis teleporter. Happy hunting!
For more info, visit www.entropiauniverse.com
Next Article
Dungeons 2: Now Available - New dungeon mangement/RTS game similar to Dungeon Keeper
by Mikedot
War Thunder offers a very interactive gameplay that requires a player to stay alert in order to stay alive on the battlefield.
by Guest
Several new systems and high level content has been introduced for RaiderZ players.
by MissyS