Pirate101 Prepares Ranked PvP on New Test Realm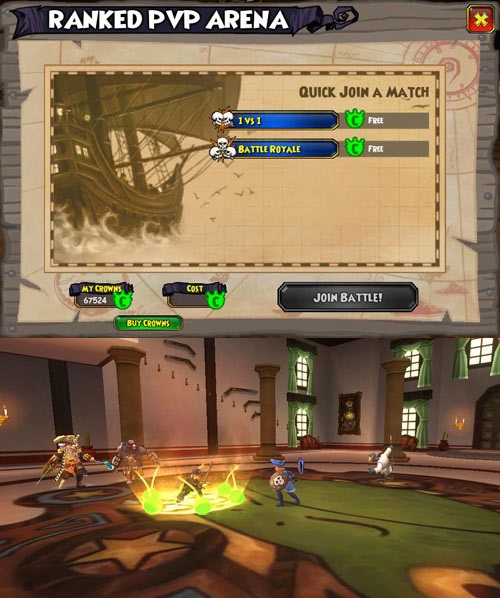 Attention, seafarers! Pirate101 has opened up its test realm with a long awaited feature: Ranked PvP!
Ranked PvP offers two match types: 1v1 and Battle Royale, a four-player 'deathmatch'. Both offer a matchmaking system to make sure you fight appropriate opponents. Members can play in unlimited matches, while crowns players must purchase match bundles by match, day, or season. Earn rewards including new weapons, housing items, and pets!
To find about more about this, and other updates on the test realm, check the update notes.
After months of waiting, Free to play MMORPG Conquer Online has finally announced their new expansion, bringing the arrival of an anticipated ...
by MissyS
Pick your weapon of choice and start studying up now on the capable classes in Aura Kingdom! Aeria Games, a leading global publisher of free-t...
by MissyS