Picaroon now in Open Beta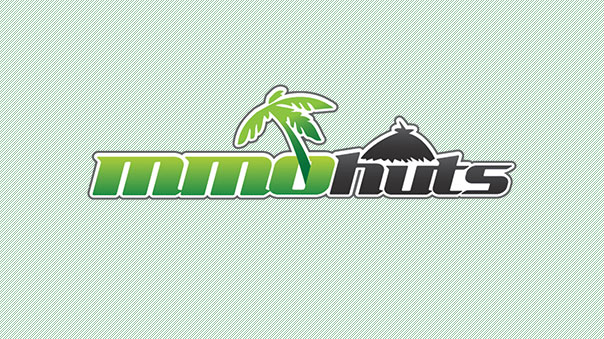 Picaroon, a free-to-play MMORTS, is now in open beta.
The game features strategy-combat set in a maritime world. The first of three game modes, Classic, is now being tested, which features two-week long game sessions for players to struggle for victory. Skirmish Picaroon will be released soon, allowing players to enjoy short one to two hour games, while persistent Picaroon is still in the works, but will host an indefinite play period.
Picaroon is published by Nice Technology, which has published Time of Defiance and Tronji World.
Picaroon Gameplay Screenshot
Source:
"Picaroon: one game, three great ways to play. Open beta now at Picaroonthegame.com!"

Cambridge, England – Leading independent online game developer, Nice Technology, proudly announce that their new massively-multiplayer real-time strategy game Picaroon has now been released into open beta. Classic Picaroon, a game lasting two weeks, is the first of three ways of playing Picaroon and will be followed by Skirmish Picaroon and Persistent Picaroon. The Cambridge based development team would like to invite everyone to join the beta by visiting their official website www.picaroonthegame.com.

Toby Simpson, the Producer of Picaroon, said "We're excited about open beta and look forward to welcoming new members to our growing community of Picaroon fans. Picaroon has strategies for all: builders, attackers, defenders and diplomats."

Picaroon's engaging strategy can be played over an hour, some weeks or indefinitely – you choose! With two-week games in open beta now and Skirmish games of an hour or two that you can configure yourself coming in January, that's two ways to battle your way from island to island. A persistent Picaroon arriving in the following months will be the ultimate way to play Picaroon: how long can you hold on to a presence in the world? One game, three great ways to play!

A video trailer showing the game can be found on the Picaroon's official YouTube channel at: http://www.youtube.com/user/picaroonthegame

About Picaroon
Picaroon is a persistent real-time strategy game set on a water world of the future where empires hold on to what land they can with vast sea battles. Start with one island, gather resources to construct fleets and explore the open oceans to find new territories. Some will be deserted and others occupied by pirates, allies or enemies. Choose your tactics and any specials (virtual cards that give extra defensive and offensive capabilities) that you might have amassed and expand your empire through diplomacy and… other methods! Games can last hours, weeks, months or even longer: one game, three great ways to play. Picaroon is presented in full 3D and runs on Windows XP, Vista and Windows 7 and is in open beta now.

Next Article
Uncharted Waters Online has officially relaunched on Papaya Play! The epic free-to-play seafaring sandbox MMORPG returns with a splash!
by Ragachak
It's now been more than three months since WoW BC Classic released. Let's take a look at how the old-school server option has been doing.
by JFogerty
The prize pool for SMITE's first World Championships has hit a significant milestone, as it now sits at over $1 Million.
by MissyS