Perfect World International launches Descent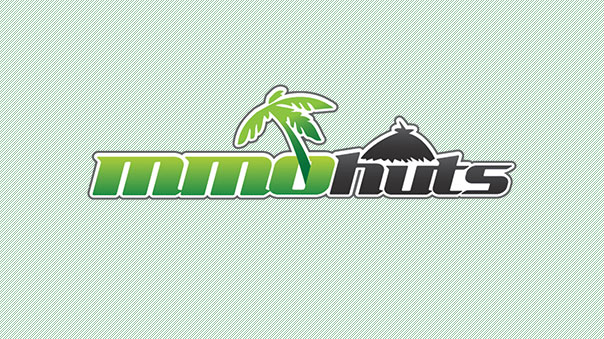 Perfect World International has launched its latest expansion, Descent, bringing loads of new high level content tot he game.
Descent  introduces new storylines, quests, instances, and zones with the new land of Morai. Players will be able to obtain new sets of equipment that include two new attributes for PvE, join and fight for a specific Order in Morai, and master new class skills. All classes are getting a rebalance and retune of many older skills as well.
Perfect World is offering a sweepstakes for players who log in once per day for ten days between February 7 and 21, with prizes including a Barbarian Statuette, Logitech G19 gaming keyboard, and Logitech G400 gaming mouse.
Perfect World Entertainment also publishes Rusty Hearts and Forsaken World.
Perfect World International: Descent Launch Trailer
Source:
PERFECT WORLD INTERNATIONAL: DESCENT EXPANSION

NOW AVAILABLE TO PLAYERS WORLDWIDE

New Class Skills Significantly Changes Squad Dynamics In-Game

(Foster City, CA) February 14, 2011 — Perfect World Entertainment Inc., a wholly owned U.S. subsidiary of Perfect World Co., Ltd. (NASDAQ: PWRD), successfully launched today the fifth expansion for Perfect World International, its flagship MMORPG with millions of players worldwide. The new expansion titled Descent gives players a new angle in high-end PvP and introduces a whole array of brand new skills that will alter current skill balancing tactics and strategies for all ten character classes.

"The past year has been an exciting year of growth for Perfect World International, as we completed successful launches of the Genesis expansion, The Trials content update, and two new servers in Europe," said Hao Lu, Product Manager for the internationally acclaimed title. "More so than any other previous expansions, the Descent expansion brings about changes that players have been patiently awaiting."

As the name implies, players will journey from a realm of cloud-like floating islands into hostile territory in an attempt to repel the greatest threat that the Perfect World land has ever known. Additional features in Perfect World International: Descent includes:

• Explore New Zones

Teleport into the land of Morai, fight your way through dozens of new quests in dynamic locales, while engaging in new storylines, experiencing refreshing instance mechanics, and taking on spectacular bosses.

• Attain New Gear

Experience the exhilarating pursuit of the latest fearsome gear sets and witness the addition of two newly devised equipment attributes built around boosting PvE effectiveness.

• Join an Order

Ally yourself with one of three ideologically distinct Orders, which will not only reveal your heart's intentions, but also determine the elite training and gear you'll be working towards.

• Master New Class Skills

Game-changing, new high-end abilities have been created for all classes, and many existing abilities have been tweaked for balancing purposes.

In celebration of the Descent expansion, players can enter a sweepstakes to win one of two limited edition Perfect World International Barbarian Statuette, Logitech G19 gaming keyboard, and Logitech G400 gaming mouse (USD value of $250). Simply enter by logging into the game at least once per day for ten days between February 7th and February 21st.

For more information about the sweepstakes, visit http://pwi.perfectworld.com/news/?p=449131.

Additional information about Perfect World International's latest expansion can be found at http://pwi.perfectworld.com/descent.
Next Article
eigoMANGA has announced on February 28th, 2014 that they have launched the fighting game, 'Vanguard Princess' on Steam, a 2D fightin...
by Mikedot
KOG has revealed the details for its massive PvP update in Elsword, called "Masters of the Arena."
by MissyS
DRAGO Entertainment announces a new date for the Early Access Launch of the Unreal-powered Client Action MMORPG Otherland.
by Mikedot