Paladins Global Series Interview with Todd Harris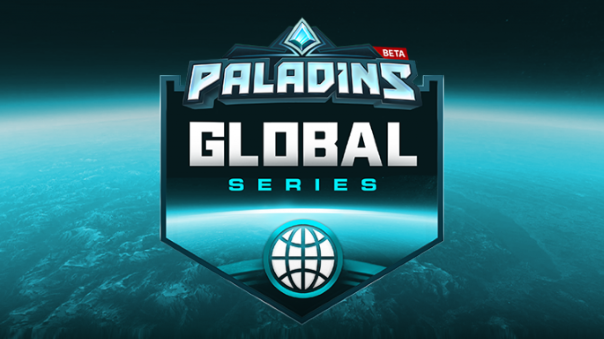 Answers by Hi-Rez Studios COO and Co-founder Todd Harris
I love the Paladins Global Series, but what inspired the decision for it?
Todd: The Paladins Global Series was inspired by our players around the world asking for more opportunities to compete and play in tournaments. And we do believe that a sustainable esport requires support at various levels – from the amateur level all the way to a World Championship. A couple months ago we tested the open tournament concept and, without much promotion, we had 87 teams sign up in North America and 100 sign up in Brazil. Based on that early success we decided to launch the PGS in all regions where we have local servers. The goal of the PGS is 1) allow talented players to be discovered by top esports organizations, and 2) give organic self-organized teams a chance to play their way into the very highest level of competition and prizing.
We here at OnRPG/MMOHuts were considering joining, but there's a huge hurdle: Our company is global, and some of our writers are in areas like South-East Asia, whereas the majority of us are in NA. Can players from other regions work together on the same team? Or can NA only work within NA, etc?
Todd: We support the PGS in seven different regions around the world, but we do require that players team-up and compete within their own region. So SE Asian players have to team with other players in that region and so on. We want online competitors to be on even footing in terms of server location and ping. And in the future, if we introduce some LAN play into the PGS format then having region affiliation facilitates player travel and logistics getting players to those regional LANs.
Current "Premier League Players" cannot participate, which I imagine that means Pros cannot play in this league. I like this a great deal, but how about their Coaches and Streamers for their Orgs? Where do they fall under this purview?
Todd: The basic rule is that if a player or coach is on the official roster of a Premier League team, that player cannot compete in the PGS during the same time period.
One of the reasons I love this, actually falls to how I feel about Overwatch. Their "Overwatch League" requires millions of dollars just to get into, and only certain cities are represented. On that note, what are the requirements for a Pro Team for Paladins?
Todd: We're a lot more Community-Driven vs. City-driven and the PGS reflects that philosophy because it is open for any team to join.
At the same time, we do have plans for our own Paladins Premier League. The PPL will showcase the highest level of competition within NA and EU and run alongside the PGS. More details coming soon but TLDR it will offer big upside to participating teams and cost only $30M to join. Just kidding of course, I actually expect that teams in the Paladins League will be profitable year one.
Are console and PC players going to be represented in this initiative? Will there be separate prize pools for console/PC?
Todd: We will have a separate initiative and prize pool for competitive Paladins on both the Xbox One and Playstation 4. The "Console Wars" format that we hosted at Dreamhack Valencia was very well received. So we will definitely be hosting another Paladins Console Wars LAN competition in January and will soon outline the qualification path toward that event.
We're giving away the exclusive Dreamhack Maeve skin for Paladins! You can enter the giveaway here.
Next Article
MU Online: Grow Lancer Reveailed for New Expansion - Will be available on April 7th.
by Mikedot
Aeria Games has announced expansions for two of its popular MMORPGs -- Eden Eternal and Grand Fantasia -- just in time for the holidays.
by MissyS
The English version of Fate/Grand Order is proud to announce that it surpassed five million downloads since the June 2017 launch.
by Ragachak