Outspark announces new MMORPG Divine Soul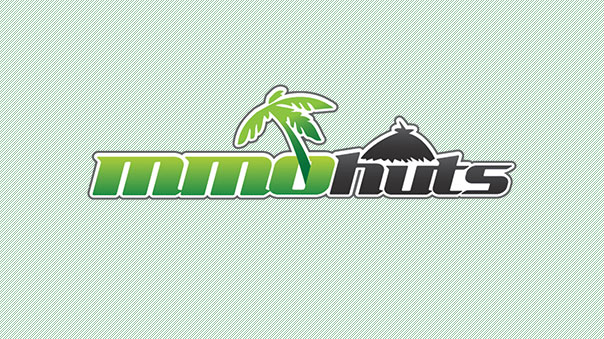 A Korean MMORPG by Game Prix that was originally known as St. Soul is making its way to North America and Europe thanks to Outspark! Renamed Divine Soul, the game is a hybrid mix of gameplay elements. Like Allods Online and Neo Steam, Divine Soul has a steampunk setting. What's even more exciting is the action oriented gameplay. Large numbers will show up over an enemy's head as they are hit, giving players a much more fluid and fast paced gameplay experience.
Like Guild Wars, Divine Soul will make heavy use of instancing. Players will able to meet up and form parties of up to four in towns before heading out on various instanced dungeons. The dungeons in the game are similar to those in games like Dungeon Fighter Online, players must clear one room of all monsters before progressing to the next.
As of now, the level cap is fairly low and player will be able to max out pretty fast. But that's not necessarily a bad thing since Divine Soul also has plenty of PvP options. Players can participate in 1v1, 2v2, 3v3, and 4v4 death matches. The game's controls will be similar to those of an action-RPG. The mouse and keyboard will be important in delivering attacks, and player will even be able to string various attacks together to form combos. Divine Soul will support game pad support at launch so if you have an Xbox 360 controller lying around, you'll be able to put it to use here.
So far Divine Soul is looking a lot more promising than Outspark's other recently announced MMORPG, Erebus Travia Reborn. The game will be free to play, and is scheduled for closed beta testing towards the end of April. To learn more about the game and see gameplay videos, check out our official Divine Soul preview page!
Next Article
Fiesta, one of the first and most beloved free-to-play anime fantasy MMOs, is turning five years old this month.
by MissyS
Stunlock Studios has announced that the Grand Finals of Battlerite Pro League Season 1 will be held in Sweden during Dreamhack Summer.
by Ragachak
Aurora Legend officially brings back their popular sporting event, the Aurora Cup today, beloved by All Aurora.
by Ragachak