Snail CEO Shi Hai Brings Black Gold and Age of Wushu Clips to GDC 2012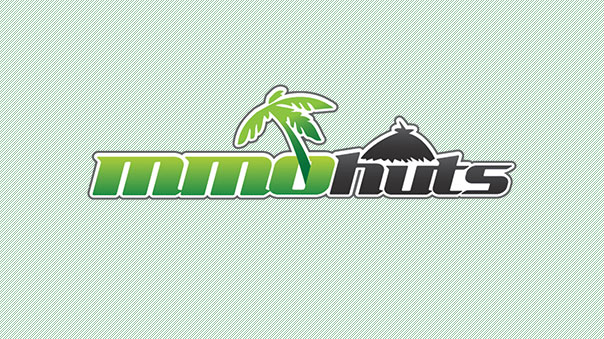 Snail CEO Shi Hai Brings Black Gold and Age of Wushu Clips to GDC 2012
Speech Breaks New Ground in MMO Genre
The 2012 Game Developer's Conference (GDC) was held on October 10 in Austin, Texas. The annual conference is one of the video game industry's largest, attracting representatives from several thousand developers to learn and share the latest in game design and development.
Snail Game CEO Shi Hai was among those who delivered speeches at the conference. He addressed the theme "Breaking New Ground in the MMO Genre" and introduced Snail Game and its unique company culture. It was also an exposition of the one-of-a-kind combat system of flagship product Age of Wushu. The speech closed with a clip of Snail Game's upcoming steam punk MMORPG, Black Gold.
Mr. Shi showed what makes Age of Wushu stand out from other MMOs, namely flying skills and the elements that require strategy and an eye for the enemy's movements. Age of Wushu's combat system is rich but intuitive and gives players control of blocking, parrying, and other elements typically automated in MMOs. This means that battles are not necessarily won on the basis of who has higher stats, much less better gear, but instead by a player's skill. Age of Wushu's unique overt-feint-block combat system requires players to keep a keen eye on the enemy's movements so that he or she knows which movements to use to counter them in a sort of rock-paper-scissors arrangement that reflects real kung fu fighting. For instance, a feint can overcome a block, a block can overcome an overt attack, and an overt attack can overcome a feint. Inner energy, or "chi," also comes into play in a variety of interesting ways.
Snail Game's CEO stressed that as most MMOs are grounded in fantasy-oriented gameplay, the ability to fight in mid-air or fly about is rarely an option, much less a system. This makes for an essentially two-dimensional combat system, even when the characters are three-dimensionally rendered. In Age of Wushu, flying skills add a whole new dimension to MMO gameplay and reflect the traditional mythology of Chinese wuxia culture.
Mr. Shi gave an in-depth introduction to the wuxia worldview that informs Age of Wushu. Players can choose to learn hundreds of martial arts sets and equip and organize them as they see fit. Skills are learned not through level advancement, much less "kill 10, gather 10" quests, but through the game's unique system of skill cultivation. Characters continue to work, adventure, and wander about even when players have signed off, adding a high degree of spontaneity to the overall gaming experience.
The speech ended with a look at upcoming steampunk MMO Black Gold, which will be Snail Game's focus in 2013. The clip showed two factions locked in battle, the struggles between their various races, and of course steampunk machinery and huge monsters.
As Snail Game's major production in 2013, Black Gold will continue to show off the company's creative spirit. The game pits a steam-based faction against a magic faction in a struggle for a mysterious resource after which the game is named. Players can don heavy mech armor or shapeshift to become formidable beast masters in this epic struggle.
Next Article
Indie game developer and publisher BadFly Interactive is excited to announce the release of Dead Effect 2 via Steam™ Early Access, the lates...
by Mikedot
A recent post from Trion Worlds teases plans that the hype train is preparing to leave station for their partnered publishing with XLGames for...
by MissyS
Bless Unleashed is heading towards their first open beta, and with that in mind, they released a new dev blog.
by Ragachak