Eudemons Online holding holiday events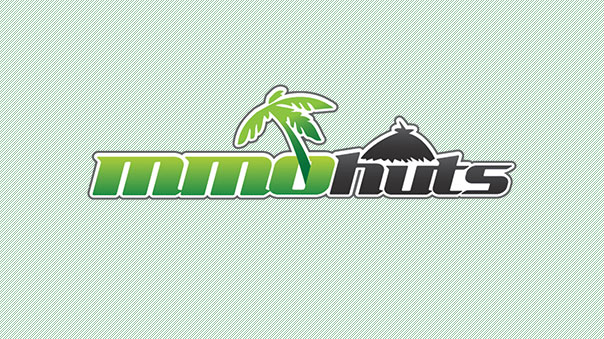 Special Christmas Events are headed soon to Eudemons Online's servers, offering a few ways to celebrate the holidays.
A special drop event will be held on December 30th and 31st, between 15:00-16:00 server time. Items will be found in Sky Park, and each treasure box can be opened for special rewards, including up to 27 free EPs. Santa can also be found and will reward players who help him with a few Christmas quests.
From January 1st to 2nd, monsters will drop Flower Cards for the New Year, which can be traded in for Eudemons, clothes, experience, and disguise items.
Eudemons Online is published by TQ Digital, which also publishes Conquer Online and Crazy Tao.
Eudemons Online Gameplay Screenshot
Source:
EO's Special Christmas Events

Christmas is right around the corner, and the snow is falling heavy from the heavens, ready to wrap the entire Eudemons Online world in a loving embrace!

Santa Claus is coming to Cronus to deliver his holiday greetings and even some great presents! Let's see what's coming up in December!

Best Christmas Gifts Ever: Christmas Promotion Packs, EP Drop, and Flower Cards!
>From Dec. 1st – Dec. 19th, you will be able to purchase 3 kinds of Christmas Packs, which will offer our players great discounts on some fabulous items, including 6 pieces of class-based Super equipment; a +3 Talisman set; Universal XO; God's Blessing and Super Stones!

A new EP Drop Event is coming on Dec. 30th – 31st, at 15:00-16:00! Tired of monster hunting? Well, in the new EP Drop event, you don't have to go around killing monsters! Just enter the beautiful Sky Park, pick up the treasure boxes, and then you have the chance to get up to 27 EPs by opening each box! Is it too amazing to believe?! This might be the only chance to get free EPs this year! Don't miss it!

All monsters are also going to drop Flower Cards from Jan. 1st – 2nd, in celebration of the arrival of the New Year! You can find the card traders in the Market of Cronus to swap for not only Eudemons, clothes, and experience, but also brand new disguise items! You can get them by collecting the Flower Cards when you're out killing monsters! Enjoy the hunting!

Special Xmas Events for Our Loyal Players!
Santa Claus is coming to Cronus to spread holiday cheer and give presents to the good girls and boys! VioStones, Red Stones, 30-star Universal XOs, +10 Reborn Crystals, Lucky Potions, new Xmas garment cards, and much more! Don't let this feast pass you by! However, to get the presents, you have to do Santa some small favors. This year's Christmas event consists of several individual quests: planting a Christmas tree and decorating it; join the snowman making contest; and beating up the Xmas Freak, who is trying to sabotage the festive season! Don't miss this exciting Christmas party!

New Christmas Style, New Luxurious Garments!
Christmas garments, according to the 3rd quarter results of Cronus, are the most popular garment in all of EO! However, in the fashion industry, one day you are in, and the next day you're old hat! This Christmas, we are not going to make you wear those outdated clothes! The fashion designers of Cronus have prepared some brand new garments for this Christmas! Let's take a look!

Merry Christmas and Happy New Year!
Next Article
The space strategy browser game Astro Empires is preparing the largest update in its history.
by MissyS
Dungeons 2: Now Available - New dungeon mangement/RTS game similar to Dungeon Keeper
by Mikedot
Webzen's C9 (Continent of the Ninth Seal) will be darkening its skies with a new Halloween event.
by MissyS