New Racing MMO Simraceway Announced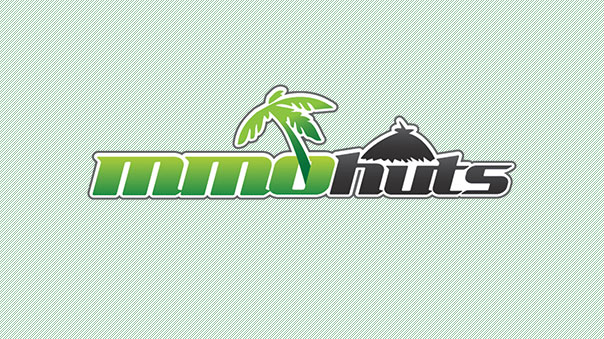 Ignite Game Technologies has introduced Simraceway, which is the company's first MMO.  Simraceway will offer multiplayer auto racing and uses detailed, simulation-style driving physics for player skill to match by a person's skill level.
Many top racers are helping influence the game's development, including recent Indianapolis 500 winner Dan Wheldon.  They will be lending their skills and knowledge to offer a challenge to players.  The game is slated for release in the fall.
They are currently accepting applications for beta testing.
Simraceway Gameplay Screenshot

Source:
IGNITE GAME TECHNOLOGIES ANNOUNCES NEW ONLINE RACING GAME – SIMRACEWAY™

Indianapolis 500 Champion Dan Wheldon, Along with Other World Class Racing Drivers, Help Shape the Realistic Quality of a New Online Racing Environment and will also Compete Live Against Everyday Users

SAN FRANCISCO, Calif. – August 9, 2011 – Ignite Game Technologies ("Ignite"), an online gaming company focused on building a new form of auto racing game, today announced its online racing game – Simraceway™.  Focusing on live, person-to-person racing, the new game utilizes highly accurate, simulation grade driving physics, as well as proprietary middleware, for player skill quantification to match racers by skill level.

Some of motor racing's top drivers, including recent Indianapolis 500 champion Dan Wheldon, are helping to shape the game and will lend their head-to-head racing skills to compete against players in online races. The game will be available this fall for gaming and race fans of all skill levels but passionate racers can sign up now at www.simraceway.com to be informed of the release date and beta access.

Simraceway will leverage a client-server model similar to popular online games such as World of Warcraft™, and will contain current and historic licensed content from a variety of auto and racing brands including Bentley™, Bugatti™, Mitsubishi™ and Saleen™. The racing environment will be continually updated and contain street, fantasy and real world tracks – many of which will be laser scanned for millimeter accuracy of the racing surface. Simraceway screenshots are available here.

To further enhance the realism, Simraceway is also partnering with a number of racing series, teams, car manufacturers, and professional drivers, such as Dan Wheldon, each to be announced in the coming months.

"The core aim of the Simraceway online racing environment is simply to do online, live, multiplayer racing, really, really well," said Jonathan Haswell, founder of Ignite. "This racing environment will be much less about high detailed visual models and cinematic replays, like most current racing games, and much more about close, hard, door handle to door handle racing with live people who have been well matched by skill level, or against professional drivers like Dan. A critical design realization for us has been that it really doesn't matter how good, or not, you are, or actually what you're driving, if you're battling hard against other real drivers of similar skill level you're having fun and that's what we're looking for here."

Commenting from Mid-Ohio where he's testing the 2012 IndyCar, Dan Wheldon, current Indianapolis 500 Champion, said of the announcement:

"I've always enjoyed my time in the simulators and since meeting Jonathan two years ago it was pretty obvious that Ignite was not looking to build just another racing game. So the opportunity to influence Simraceway's physics directly was pretty appealing. Thus far it's been a fun project to be involved with but I'm really looking forward to getting into the meat of it later this month, when we do the physics model shakedown at Infineon. Of course the real fun will begin when I get to start racing against users live online!"
Next Article
ArenaNet let me get a sneak peek at a festival that's coming back to Guild Wars 2 and it could not be timed better - the Dragon Bash Festiva...
by Ragachak
Neo Online officially announces its open beta. Anyone can sign up, download and play the game starting March 2, 2010. The game is a 3D Fantasy...
by Guest
We've partnered with GAMEVIL to host a giveaway for the first anniversary of Heir of Light.
by Ragachak