Outspark $15,000 Giveaway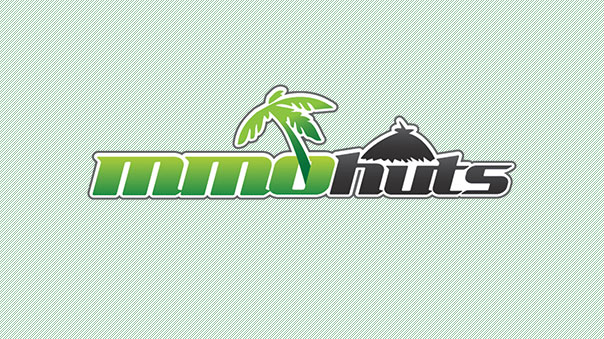 The folks over at Outspark are having an interesting giveaway. The title of the giveaway may be misleading, as they're not exactly giving away cash, but instead are giving away $15,000 in prizes. The ultimate prize is a huge top of the line Toshiba 46″ Flat Panel LCD along with a Samsung Blu-ray home theater system and a Netflix subscription. It's a great pomotion for people that already play Outspark games, but since getting an entry involves spending some money, it may not be worth it for folks that don't play any of Outspark's games. Learn more about the promotion here. The prizes are:

(1) Ultimate Entertainment System:
One lucky Outspark gamer will walk away with a killer entertainment system consisting of:
Toshiba 46″ REGZA XV645 LCD Screen 1080p 120 Hz TV
Samsung HT-BD1250 Blu-ray Home Theater System
Annual Netflix Subscription.
Ultimate Gamer Pack includes:
250 lucky Outspark gamers will each win their choice of one (1) ultimate in-game package for their favorite Outspark game:
Fiesta Online
EXP Boost Card +100% (30 Days)
Blessing of Teva (30 Days)
HP+SP Extender +50% (30 Days)
Hunter's War Rant +50% (30 Days)
HP Magic Potion 2 (1 Unit)
SP Magic Potion 2 (1 Unit)
Mighty Potion (10 Units)
Secret of the Solstice
Ultimate Leveling Kit
1 Red Lucky Ball
1 Blue Lucky Ball
1 Black Lucky Ball
1 Purple Lucky Ball
1 Pink Lucky Ball
1 White Lucky Ball
1 Maroon Lucky Ball
1 Skull Lucky Ball
1 Orange Lucky Ball
1 Cupid Lucky Ball
Wind Slayer
XP 100% Booster 28 days
Buddy Warp Stone 10
XP Protection
Equipment slot expand inventory
Miscellaneous slot expand inventory
Consumable slot expand inventory
Angel Wing Fire Def. 5%
Sunglasses WSP 5% increase
Pirate Hat Fire Def. 5%
Super Megaphone x 5
Megaphone x 10
Project Powder
3 Yellow Iridium Goggles (for Max, Beth and Ross)
3 Headphones (for Max, Beth and Ross)
2 Yellow Tornado Backpacks (for Max and Ross)
1 Yellow Butterfly Wing (for Beth)
3 MX2 Boards (for Max, Beth, and Ross)
1 set of Expedition outfit (for Max)
1 set of Hummingbling outfit (for Beth)
1 set of Lucid Blue outfit (for Ross)
Next Article
Endless Legend: Shadows brings a brand new faction, The Forgotten, and features the much-requested new espionage system.
by MissyS
PLAYWITH Interactive is proud to announce they are celebrating the winter season with a 60% off sale.
by Ragachak
Fractured Space is welcoming new players today with a special Twitch stream, while the game is on a Steam sale!
by MissyS