League of Angels II Now Available in Turkish, Polish & Italian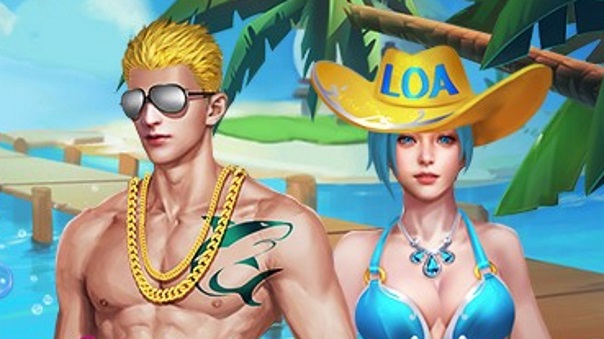 In the July 26th update of League of Angels II, they will be adding three languages to the game: Turkish, Polish and Italian. This brings the total of supported languages up to 10, but that's not all that is coming in this update. Alongside this is the "Beach Party" clothing set, which is available in the limited-time Angel's Carnival event. Angel's Carnival will be available from July 26th through the 31st and will be accompanied by other bonus events. The Beach Party set is an Artifact ensemble made up of two parts: Outfit and Wings. Collecting one part will give one skill, and having both will activate both skills:
Wave Phantom (Max Level): Heal the entire squad for (190%+7100) HP; apply a shield equal to 30% of the heal amount to allies that
lasts for 2 turns; increase DEF of front row allies by 10% for 1 turn.
Poseidon's Bubble (Max Level): Deal (230%+8580) DMG to all enemies; apply a shield equal to 35% of the damage to self and the ally with the lowest HP that lasts until the end of the battle (shield does not stack); this skill replaces your basic attack.
Next Article
The gameplay focuses then on unlocking spells per hero and leveling them up as you earn chests from battles ala Clash Royale.
by Ojogo
I figured it would be a great idea to look into everything new, and give a better idea of what to expect from Warlocks vs Shadows.
by Outfoxed