Nexon plays cupid in Mabinogi and Atlantica Online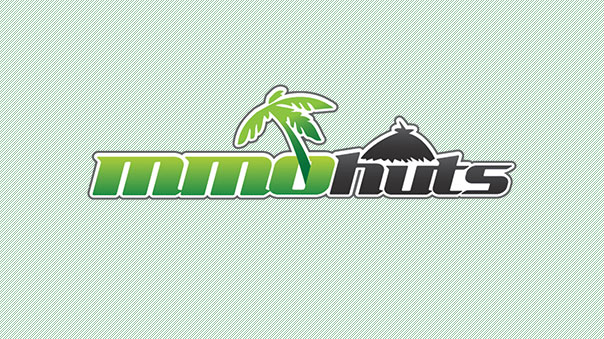 Mabinogi and Atlantica Online are celebrating Valentine's this week in their own special ways.
At 5pm Pacific every night this week, Mabinogi players can embark on a scavenger hunt. Taking place on a different server each day, players can participate in trivia, minigames, and other events for fun and prizes. The team will also be soliciting comments and questions after each event to get community feedback to help improve the game.
In Atlantica Online, players are encouraged to celebrate by submitting a picture and screenshot of their favorite activity to the Valentine's Snapshot Contest. This celebrates the couples in Atlantica Online, and rewards players for their contributions.
Both games are published by Nexon.
Mabinogi Gameplay Screenshot
Source:
Feel the Love Breeze through Erinn and Atlantis

Nexon will host a series of Scavenger Hunts in "Mabinogi" this week and celebrate real love stories for Valentine's Day

This Valentine's Day, the "Mabinogi" team is expressing their love to the ones they care about most: dwellers of Erinn. Players can join exciting Scavenger Hunt events starting today in "Mabinogi," Nexon's fantasy-themed MMORPG. The "Mabinogi" team will celebrate with players each day this week beginning at 5:00 p.m. PT.

The Scavenger Hunts will be hosted by a group of "Mabinogi" team members who will conduct the event on a different server each day and provide a variety of fun activities for players. Trivia questions, mini games and more will provide players with the chance to both mingle with Nexon's "Mabinogi" team and win fabulous prizes. At the conclusion of the event, players will be invited to share questions and comments with the team, who welcome proactive suggestions for future improvements in "Mabinogi." After all, love is about give and take.

For more information on the Valentine's Day Scavenger Hunt event, visit mabinogi.nexon.net.

Love often blossoms in the most unexpected places. Sometimes, soul mates find each other in "Atlantica Online," Nexon America's strategic turn-based massively multiplayer online game. In celebration of Valentine's Day, Atlantian couples participated in the Valentine Snapshot Contest by capturing a photo and screenshot of their favorite activity. The contest revealed how creative, exciting and passionate Atlantica players can be when pronouncing their love in Atlantis and also in person.
Next Article
This week, the Jagex team decided to do something a little different for their weekly "Behind-the-Scenes" video, taking a deeper loo...
by Mikedot
TERA on console is preparing to welcome the popori brawler class on January 28.
by MissyS
The new CABAL 2 "Cartel Extension" update comes just in time for Spring filled with a load of new features to keep fans of the game playin...
by MissyS