OTHERLAND Announces Expansion 'Fire Isle' for Summer 2018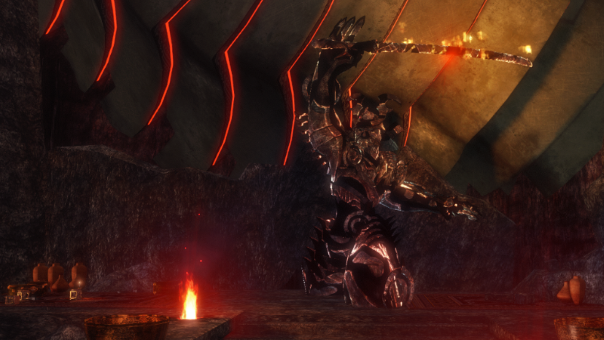 Drago Entertainment, developers of the Otherland MMO have revealed the first details for their Summer 2018 expansion, Fire Isle. As this is a world designed around the prospect of the five elements of Chinese Mythology, Fire Isle will provide a unique landscape and challenging encounters. Secrets, quests, and an exciting storyline await players. 5isles new region will feature a new storyline featuring the legendary Fire Army, including a broken nation that focuses on a large-scale civil war. Players will meet up with their old friend SweetieCheng to follow her and the true leader of the isle in their quest to bring an end to the war and getting back on track with the ultimate goal – battling the Celestial Dragon.
On their upcoming adventure players will cross the unique landscape of Fire Isle seamed by streams of lava and igneous rocks to face many new challenges. With a total of ten new areas and 60 new story-driven quests, DRAGO Entertainment is extending the storyline by six new chapters, promising hours of exciting entertainment and exploration coming this summer.
Features:
Quest-driven MMORPG with 4 character classes and 8 character roles
PVE focus with additional PvP features such as battlegrounds
Action-based combat with WASD-controls and direct mouse aim and optional target lock
Outstanding virtual reality setting with 7 uniquely designed and distinct game worlds with a compelling story based on Tad Williams' best-selling novels
An in-depth crafting system that puts looks, stats and upgrades in the hands of players rather than crafting predefined items
Dungeons and challenges for groups and solo players
U|Space player housing and ClanLand for clans
InnoGames has launched a new multiplayer feature for Forge of Empires, granting Great Buildings to civilizations.
by MissyS