Novus AEterno: Kickstarter Re-launched by Taitale Studios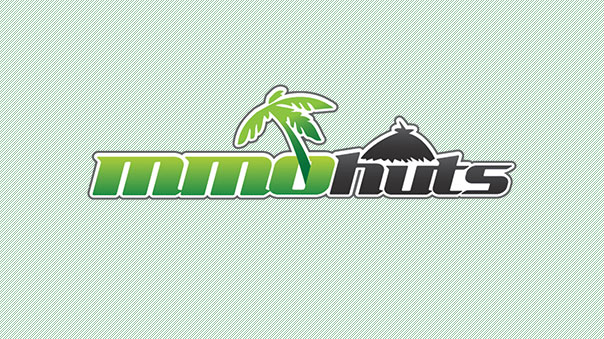 Taitale Studio's latest project update today announces a key milestone in the game's development – the relaunch of Kickstarter with a new goal. Here's what the team had to say to its original backers:
Angel Investors came forward and now we need less money from Kickstarter. We are re-launching our Kickstarter campaign with a new goal of $75,000.
Although our finish line JUST BECAME much closer. WE STILL NEED YOUR HELP in reaching our goal and your backing is still vitally important to us. All you need to do is RE-PLEDGE.
This is NOT an additional amount that we are asking for. Your current backing will be voided when we close the original Kickstarter. You must re-pledge on our new Kickstarter or we will not receive your backing. To continue your support, visit our new Kickstarter. This link can take you to the re-launch or you can search it on Kickstarter. Check out our new page, videos, etc.!
In appreciation of your reaffirmed support we have a gift for you!
Our original Kickstarter goal was $200,000. Then we got a real break at the perfect moment. Angel Investors seeing all the support and love for NOVUS AETERNO through Facebook, through Kickstarter pledges (especially those at the $100-$300 levels), and through their own experience with the game, swooped in and funded $125,000 directly to the studio! Their only stipulation was that we do the rest, namely, raise the remaining $75,000 to cover our initial release on Steam.
And here is what I promised you in your above video ;)
Thank You
Every comment on Facebook you made, every "like" you checked, every pledge you gave, helped the Angel Investors jump in! We cannot tell you how grateful we are!
And we would be ever so appreciative if you would take the time to RE-PLEDGE at your original amount, or we will not receive your support! Please go to our newly updated Kickstarter page.
Your continued support is critical for the game to be able to launch.
Let's get this finished! Let's get NOVUS AETERNO released live on Steam ASAP!
Upcoming SRPG browser MMO, Dragon Awaken, will hold closed beta from February 28 through March 8.
by MissyS
Studio Wildcard is partnering with Epic Games to bring the ARK: Survival Evolved modding community its first custom mod editors.
by MissyS
I was invited to return to the dark world of Wraeclast and experience part of the brand new Path of Exile expansion: The Fall of Oriath.
by Guest