Conquer Online announces the Wrangler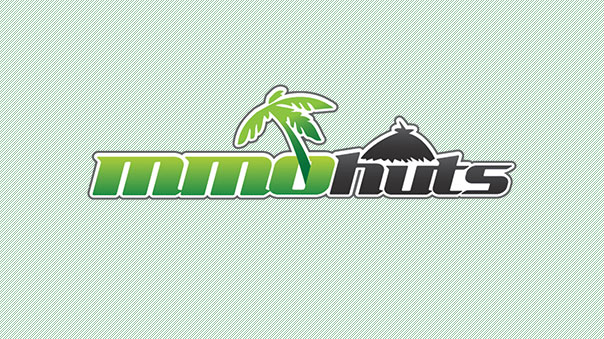 Conquer Online will add a new sub-class, the Wrangler, on May 19.
The Wrangler is capable of equipping mounts with "Steed Garments," which allow mounts to take on new appearances like Deer and Tiger. A better skilled Wrangler will be able to equip better looking garments to their mounts. This class is in preparation for Mounted Combat, allowing players to fight on foot or on a steed, and introducing new tournaments in player versus player.
Conquer Online is published by TQ Digital, which also publishes Crazy Tao, Zero Online and Eudemons Online.
Conquer Online Gameplay Screenshot

Source:
Conquer Online: Wrangler Emerges. New Sub-Class & Steeds Heading Your Way!

http://co.91.com/content/2011-05-12/20110512022433705.shtml

Conquer Online has just announced that another major update will be released on May 19th. Following the epic Legends Return expansion, some thrilling new features will be arriving in game, which will bring a whole new sub-class into sight – the Wrangler!

Known as an experienced trainer and handler of animals, a Wrangler can equip their mounts with different Steed Garments, giving them a brand new look (Deer & Tiger). This won't just make riding more fun; it also promises to be pleasing to the eye! These new sub-classes could add various attributes to the character, which will be of great help during a battle.

Let's take a look:

After players take a full command of the skills of a Wrangler, these unique outfits are up for grabs. There will be many steed garments available, each category having ten different styles of garments. The higher phase you reach as a Wrangler, the sharper your steeds will look!

This brand new sub-class, and the new Steed Garments, will be released on May 19th., and is just a taste of what's coming up next!
Those who have been charging into battle on steeds will soon be able to get hands-on time with another marquee feature – Mounted Combat. This will shake up the whole landscape of battle and forever change the way people fight in Conquer Online, as there will be fighters on mounts AND on foot! New forms of PK tournaments will also emerge. Who knows what other ways there could be to play CO in the future?

Brace yourself for the coming update on May 19th. Stay tuned to the official Conquer Online site for more details: http://co.91.com.
Next Article
Artix Entertainment announced today that Open Beta testing has started for AdventureQuest 3D
by MissyS
At long last, Bethesda's Elder Scrolls: Blades mobile RPG is leaving early access with the launch of its new Update 1.7.
by JFogerty