Game Kiss Announces New MMORPG – Nida Online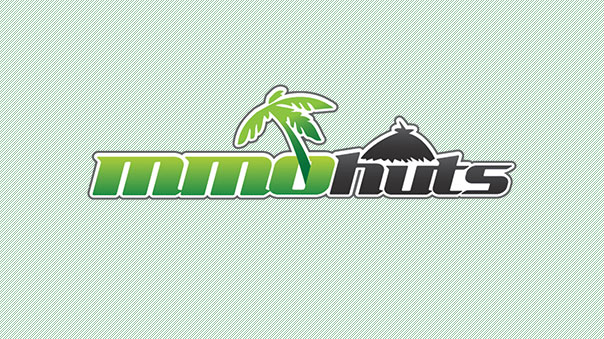 The folks over Game Kiss just announced that they will be publishing a new 3D Fantasy action MMORPG called Nida Online. The game is actually a mix of both Sci-fi and Fantasy and has already been released in Korea and Taiwan for a few years. The game boasts an enormous amount of content and a unique equipment system that should spice the game up a bit. The game's closed beta began on August 24th, so those interested in getting 'in' on the Nida Online closed beta should check out the gamekiss.com official site.
From the Nida Online official trailer, the combat seems to be fast paced and the skill animations quite impressive. The game's graphics though look to be average – below average for a 3D Fantasy game. It's still too early to call whether Nida will be a success or not, but make sure to keep your eyes peeled as MMOHuts will likely have a preview page up for the game after we get ourselves knee deep in the closed beta.
Game Kiss is a rather new game publisher here in North America. They're the folks behind FreeStyle: Street Basketball and GhostX. They're also working on releasing Aeronauts and Valkyrie Sky.
The Original Press Release
Gamekiss.com, the service provider of Freestyle Street Basketball, the world's first online basketball game, announces the launch of its closed beta service of NIDA online on Wednesday, August 26.

NIDA online is a unique 3D-MMORPG with fantasy and science-fiction elements where five tribes compete and fight on a planet called NIDA.

The game adopts the style of classic MMORPGs through easy-to-understand and fast-progressing game-play. Instant satisfaction is supported by its simple user interface and control. The classic mouse navigation and quick level-ups in NIDA particularly reproduce the fun of first generation RPG games.

Since 2004, many MMORPGs became complex and required high hardware specifications as well as the users' advanced know-how to master the games. In contrast NIDA online enables players to advance in the game with less hassle and few barriers, while providing a high amount of game-play experience.

The game covers virtually all systems of existing MMORPG games including armor upgrades, item combinations, terrain systems and PvP, giant raid monsters, riding, as well as fishing, guilds and real-time lighting.

Through NIDA online, users will enjoy three key elements: easy and user friendly control, brisk level-ups and varied game-play content.

The producer of NIDA online says "the game will become an instant MMORPG classic succeeding the pedigree of first-generation MMORPGs."

Gamekiss.com plans various exciting and rewarding events for the closed beta of NIDA online, which will be available between August 26th and September 9th 2009.

Users can register to play for free worldwide on nidaonline.gamekiss.com
Next Article
The game is similar to MOBAs such as League of Legends or DOTA2, but with a turn-based twist.
by ApocaRUFF
The latest update for War Thunder is "New E.R.A.", Update 1.71. The popular combat title is moving beyond World War II with this upd...
by Ragachak