NGames Reveals Pockie Pirates Chapter 11 Gameplay Features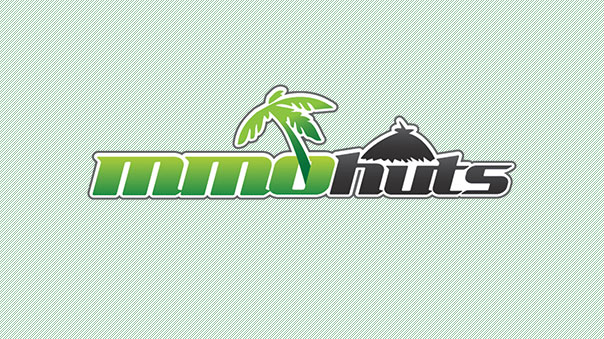 NGames, a leading online games publisher, has today detailed a host of new gameplay features set to be introduced to award-winning free-to-play One Piece MMO, Pockie Pirates, when the Chapter 11 update launches later this month.
Pockie Pirates is a licensed One Piece MMO that faithfully recreates the One Piece anime series. Players take on the role of a sea-faring captain sailing the famous Grand Line trail with their friends, seeking epic adventure and treasures as they quest to become the King of Pirates.
There are 7 major updates in the Chapter 11 update, including the anticipated new badge system for players of Lvl 80+. Badges are worn by players to reinforce their characters reputation and stature on the Grand Line, and can be bought from diamond shops all over the Pockie Pirates world.
Chapter 11 introduces the new Judicial Island Adventure challenge to Pockie Pirates, available to players Lvl 80+. An intense new escapade that has players resist waves of enemies, pirates can earn massive rewards from this new challenge depending on the amount of waves they defeat. HP cannot be restored during Judicial Island Adventure and formations cannot be changed in the midst of battle, making this a particularly tense and tactical affair.
A new arcade-inspired arena mode available to players Lvl 65+ will also be available, which allows adventurous pirates to join random crews and battle against various new monsters and bosses for prizes. There are 10 stages in total and pirate crews will be rewarded with prizes and items for every stage they pass.
Chapter 11 also ushers in a plethora of tweaks and improvements to current Pockie Pirates features.
Cross-server battles have been optimized and changed according to user feedback. The New World Arena now boasts two competition areas: A and B, allowing for more battles and winners as Pockie Pirates' worlds collide to determine the true King of Pirates.
The Magatama system has also been rebalanced, allowing Magatama between Lvls 1-6 to be put into 2 shells with corresponding levels, and 3 corresponding level shells can now be put into lv.7-10 meld shells. Magatama still rare though and can only be found in small chests.
Finally, many characters, such as Chopper, Robin and Franky, have been given image updates, and the update also sees the return of key pirates Luffy, Zoro and Nami to the game.
Next Article
NCSOFT® and ArenaNet™, publisher and developer of the acclaimed Guild Wars franchise, have today released details about two of the most ex...
by Mikedot
There is still a lot you can do in Dragomon Hunter, for good or ill.
by Ragachak