New Expansion Hits ARGO Online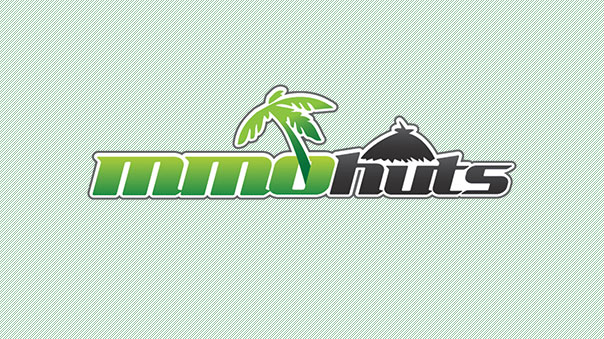 Alaplaya has released a heavy update for players of ARGO Online.
The new expansion raises the level cap to 55 and introduces the new island-continent of Naviruo, designed for players level 50 or above. The flying continent features over 400 new quests, seven new dungeons, and 300 new types of monsters.The update also introduces the "Spirit of Warriors" arena mode, where players above level 30 can battle on three different maps. Faction War has also gained a new map, Arathidis Valley, and Field War has been updated to add NPC support.
Alaplaya also publishes Land of Chaos Online and Florensia.
ARGO Online Gameplay Screenshot
Source:
ARGO Online: massive content update out now

• Continent Naviruo with additional high-level content
• New extended player-versus-player elements

Munich, Germany, July 18, 2012.
Today, the free-to-play steampunk versus fantasy online RPG ARGO Online receives its biggest update since the commercial launch. Among the many innovations in the post-apocalyptic massively multiplayer online role-playing game (MMORPG) are an increased maximum character level, the continent Naviruo featuring several exciting challenges, and the new ARGO arena "Spirit of Warriors".

Details regarding the flying continent
The continent, the island Naviruo, is designed for battle-hardened players at level 50 or higher. The players are teleported straight to the flying continent where they experience the continuation of the conflict between Floresslah and Noblian in more than 400 new quests. Moreover, Naviruo introduces seven more dungeons full of intense PvP and PvE conflicts, plus more than 300 new types of monsters. These include powerful boss monsters which hold rare items in store for players who defeat them. The update also raises the maximum character level to 55.

Focusing on PvP action
The new content is particularly interesting for PvP gamers: The new ARGO arena mode "Spirit of Warriors" makes for gripping duels between players at level 30 or higher on three different maps. Moreover, there are some updates to the PvP mode Field War: Among other things, players receive support from non-player characters (NPCs) in battle, allowing them to swap potions for Earthdium. Since enemies may also attack the NPCs, this adds a significant tactical element to Field War. Participants in the Faction War mode will also encounter each other on the new battlefield "Arathidis Valley", facing off in teams of 18 players each.
For more information about ARGO Online please visit www.argo-game.com and www.prosiebengames.de/ARGO
Next Article
Red 5 Studios™ announced today that the next phase for Firefall, the sandbox open-world shooter, will be unveiled at Gamescom, running Aug. ...
by MissyS
Trion has announced that it will be switching from a free-to-play model to a buy-to-play model for Atlas Reactor.
by MissyS
An all-new edition of the fan-favorite Puzzle Fighter from Capcom will be available worldwide later this week.
by Ragachak