Allods Online Announces New Expansion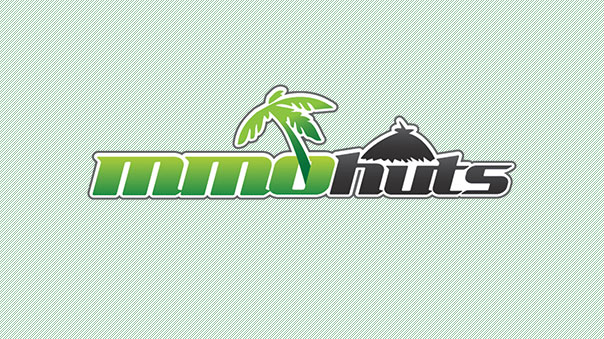 gPototo has announced a new expansion for Allods Online – New Horizons.
New Horizions introduces the ability to create custom allods through Path to Greatness. Trade Wars will let players battle for resource allods for their faction in Astral Space. New Mercenary NPCs can be hired by soloers and small groups to assist them in dungeons and difficult quests (for a cost, including a share of the loot).
Allods Online will also crack open a new North American server, Avilon, which will permanently remove cursed items and increase the experience rate. The expansion is set to go live on August 8.
gPotato also publishes Sevencore and Aika Online.
Allods Online Patch 3.0.3 Troll & Crab Trailer
Source:
Allods Online Sets a Course for New Horizons

Introducing Custom Allods, Astral Trade Wars, and Mercenaries with a Brand New Server Launch

Sunnyvale, Calif. – July 18, 2012 The battle intensifies for Allods Online players in North America and Europe with the launch of a new expansion on August 8! New Horizons gives players the ability to create custom allods, introduces ship-to-ship territory fights in Astral Space, and so much more that Allods Online will open a new North American server to contain it all.

The power of the gods will come into the hands of mortals with a series of quests that will soon reach its finale. Path to Greatness brings players the ultimate dream of building, designing, and ruling their own private allod – with all of the resources and benefits it offers. Meanwhile, the six-man Astral ships unique to Allods Online will get put to the test in ferocious Trade Wars to capture resource-giving allods for the League or Empire faction.

Conquer the challenges of these new allods and take on the legendary bosses of Allods Online with Mercenary NPCs who will fight at your side – for a price. Solo players and small groups can now explore the toughest dungeons with the help of these six mercenary classes, each of whom serves a specific party role (and takes a share of the loot).

A new North American server will launch with New Horizons on August 8. The Avilon server gives players a chance to explore a fresh Sarnaut with new and revised systems that have permanently removed cursed items and increased EXP growth. Make a name for yourself in a new server community and discover the wonders of this deep, beautiful, and engaging free-to-play MMORPG.

Peer into the treasure box of coming features with the Troll and Crab, who are up to their usual mischief after discovering a message-in-a-bottle that leads them to a dragon's treasure. Without Mercenaries to help him, the Troll faces a pretty heated battle to claim the rewards of this upcoming expansion!

Set your course for New Horizons and chart your adventure in Astral Space today. More information will be revealed soon, so keep an eye on the official Allods Online websites for North America and Europe!
Next Article
The heroes of Erenor have a new challenge to deal with in the form of a terrifying world boss, as ArcheAge launches its latest update.
by Ragachak