Shot Online Golf: World Championship Adds 3-Hole Match/Rental System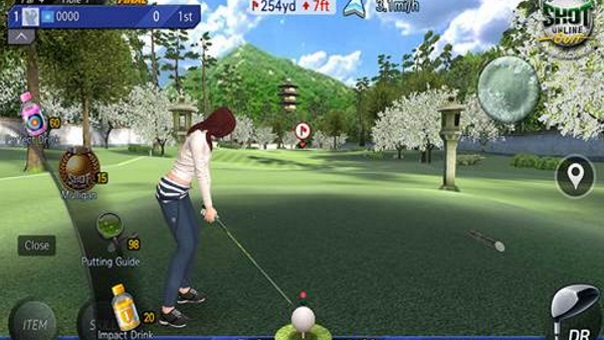 Shot Online Golf: World Championship has announced a new update for their mobile title which adds more content and items to the game. For players who have a limited amount of time to spend in-game, 3-Hole Match lets them take part in shorter games. Players tackle opponents in 3-hole matches and get extra rewards based on the results. The first to win two holes can receive an award immediately after their victory. At the end of this 3-day season, a season reward will be given to those who participated in a 3-hole match at least three times. Based on the 9-hole record, rankers can receive valuable items to improve their abilities in-game.
Additionally, those who win in the betting challenge can obtain the new Fortune Box, which grants extra rewards like Club Boxes, Fitting Kit Boxes and plenty of in-game currency. The Shot Online team has enhanced the prize for winning the betting challenge by offering a Fortune Box after each win. Winners can receive up to 4 boxes a day, and they must open each box before they can acquire another. In addition to this, there is a new rental system for players who want to try a club before deciding which to buy. Simply test different clubs which works the best for you, and return them after. This also lets players get a feel for the higher-class clubs. Finally, the Perfect Drink is now available. When this drink is used, the perfect zone marked in red on the impact bar extends to the range of the nice zone, marked in yellow.
S2 Games has just released a new update for their casual MOBA title: Strife. Patch 0.2.38 introduces a new pet, major crafting changes and mor...
by Mikedot
Solstrike is a turn-based strategy game brought to us by one of the creators of Runescape. Originally devised as a demo for the FenForge game ...
by DizzyPW
RuneScape has proudly launched the 200th quest in the long-running game's history.
by Mikedot