Neverwinter Shroud of Souls Update Available on Console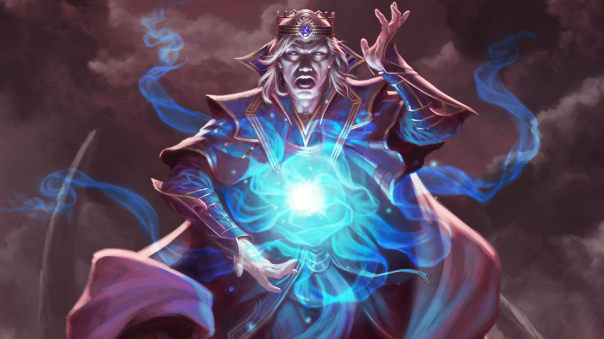 Today, Perfect World Entertainment Inc., a leading publisher of free-to-play MMORPGs, and Cryptic Studios announced the Shroud of Souls update for Neverwinter: The Cloaked Ascendancy is available today for Xbox One and PlayStation®4. The last surviving member of the Cloaked Ascendancy warns adventurers of a dragonborn necromancer shade wielding an evil artifact with the ability to summon an army of wraiths. The River District is once again threatened in the latest update to the free-to-play MMORPG based on the Dungeons & Dragons franchise, which brings quality of life improvements to Strongholds guilds, co-op and competitive gameplay.
After perishing in an attempt to steal the "Shroud of Souls" from its vault, the dragonborn necromancer returns as a shade manipulating a spectral force to overwhelm the city. Heroes of Neverwinter must now end this undead uprising before Morlanth can recruit even more powerful sprits for her legions. The Loadouts feature, Strongholds upgrades, including a customizable Guild Hall as well as a new "Marauders" event and more come to Neverwinter in the Shroud of Souls update.
New features in this release include:
New Story: The Cloaked Ascendancy has fallen, giving way to a new foe with plans to raise a spectral army to her side. Adventurers must traverse areas rife with evil spirits to overcome this powerful necromantic threat.
New Loadouts Feature: Adventurers can now create gear Loadouts to suit all of Neverwinter's activities. Whether it's dungeon delving, skirmishes, Strongholds, or PvP; quick swapping Loadouts will get players between the activities they enjoy faster than ever.
Strongholds Marauders: Building off of The Cloaked Ascendancy's dynamic "The Illusionist's Gambit" skirmish, this new Siege event pits adventurers against several waves of enemies. After they're defeated, players will be able to continue defending their Stronghold or take their current rewards to bolster its advancement.
Customizable Guild Halls: Customizable Guild Halls give adventurers an all-new social space to call their own with dozens of customizable options where they can showcase their guild's achievements in Neverwinter.
Also coming to Neverwinter on all platforms this week is the Protector's Jubilee (June 20 – 27). The city will be decked out with confetti and festive decorations to celebrate the game's fourth anniversary. During Protector's Jubilee, adventurers can celebrate Neverwinter's latest milestone by completing special quests for rewards throughout the Sword Coast. This year's festivities will yield brand new incentives for players, including the chance to earn a Jubilee Unicorn, Shadow Dragon Throne, Firebreathing emote or furniture for the Great Hall. Plus, Lord Neverember will reward all of the city's brave adventurers with free giveaways throughout the week.
Next Article
The gamigo group announced a major update to their title Twin Saga today, that introduces a host of new content.
by Ragachak
As the Battle of Lumbridge rages on, Jagex has unleashed Divination, RuneScape's first new skill in over three years.
by MissyS
Ray Media Group Limited has announced the launch of two new servers for Chrono Tales, scheduled for around February 18.
by MissyS