NCSoft Announces Blade & Soul Coming West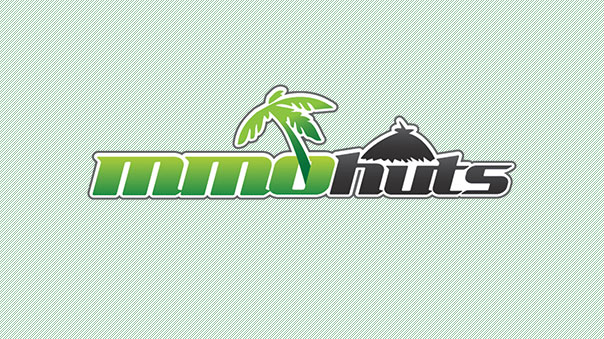 NCSoft has announced that it plans to expand Blade & Soul's service to North America and Europe.
Blade & Soul is an MMORPG with martial arts, action combat, epic stories, and more. The game's art director is the well-known artist Hyung-Tae Kim (Magna Carta, War of Genesis).
There is no confirmed beta or release date for Blade & Soul, nor has NCSoft yet decided on a business model for the game. While it is possible the game will be subscription-based, NCSoft may also continue recent trends and make the game available on a free-to-play basis. Stay tuned to MMOHuts for further details as they are released!
Blade & Soul Gameplay Screenshot
Source:
NCsoft to Introduce Western Gamers to Asian Martial Arts Fantasy with Blade & Soul

Western development confirmed for acclaimed MMO

BRIGHTON, UK – SEPTEMBER 13, 2012: NCsoft®, the world's premier publisher and developer of massively multiplayer online games (MMOs), today confirms its Western expansion plans for Blade & Soul, the wildly successful Asian martial arts fantasy MMO developed by Team Bloodlust, an in-house studio based in NCsoft's headquarters in Seoul. Blade & Soul has already captured the hearts of millions, consistently ranking one of the top games in PC cafés across South Korea since its launch eleven weeks ago, and plans to reach the same level of success and popularity in Western markets.

Blade & Soul brings MMO and RPG gaming communities an online world rich in Asian martial arts, a theme that has traditionally been limited to fighting games. Once Blade & Soul launches in the West, players will have the ability to experience the flowing nature of action martial arts that they have come to love, but will experience it in a modern format blended together with deep story lines and an epic online world populated by millions.

Bringing to life the fantasy style and signature character movement made popular by the classic martial arts adventure films House of Flying Daggers and Crouching Tiger, Hidden Dragon, Blade & Soul allows players to embrace the essence of historic martial arts combat, set in a beautiful world inspired by the stunning art of renowned artist Hyung-Tae Kim, Team Bloodlust's Blade & Soul lead artist. Kim's strong international manga following and his unique style of blending Japanese anime and Korean art will expand Blade & Soul's appeal to a broad audience.

Exact release timing for Blade & Soul has not been confirmed, but NCsoft is already aggressively tailoring the title for Western players, working closely with Team Bloodlust to ensure the rich Asian martial arts theme stays intact.

For more information on Blade & Soul, visit the official website at www.bladeandsoul.com.
Next Article
The funding allowed the team to expand, build a prototype, launch websites, and enough resources to bring the game into alpha.
by MissyS
Nexon Europe is thrilled to announce the brand new character class for the acclaimed action-oriented, side-scrolling MMORPG MapleStory: Zero.
by Mikedot