Land of Chaos Online begins closed beta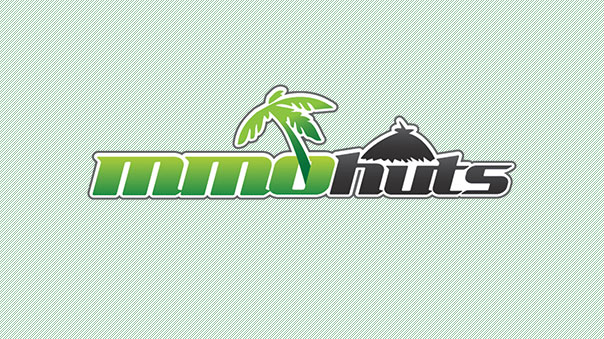 Land of Chaos Online, a new MMORPG from burda:ic, has begun its closed beta testing.
CBT is actually closed – you have to get an invite – but registration is still open on the website for those interested.
The closed beta test will feature 12 of the 30 playable characters, three Annihilation/Battle maps, and the Guild and Enchantment system. LOCO is one of two MMOs in development (the other being Soul Master) that utilizes RPG, RTS, and Action elements.
The Original Press Release:
The Chaos has Been Unleashed: LOCO – Land of Chaos Online Closed Beta Test Begins

Registered Users Now Free to Visit the Land of Chaos on alaplaya.com

MUNICH, Germany – May 27, 2010

burda:ic, a leading publisher of online games worldwide, today announced the launch of the highly anticipated LOCO – Land of Chaos Online Closed Beta Test. For the first time, players can now explore the Land of Chaos as they take on the role of one of 12 characters featured in the CBT, including Octavian, Atin, Foxlady, RandyRozz, and more.

The CBT also features LOCO's Guild and Enchantment systems, as well as three maps for use in Annihilation and Battle Modes: the 'Forest of Chaos,' the 'Crimson Plains,' and the 'Lair of the Ancient Dragons.'

"LOCO is a welcome addition to our library of exciting and immersive games on alaplaya," said Achim Kaspers, Managing Director of burda:ic. "We hope all the closed beta testers have a great time playing!"

Users who have already activated their Land of Chaos Online CBT key can log in immediately. Those who have yet to register can do so by visiting: http://loco.en.alaplaya.net/closedbeta

To start wreaking havoc in the Land of Chaos, download the LOCO CBT client here: http://loco.alaplaya.net/download

For more information about LOCO – Land of Chaos Online, head to http://www.loco.alaplaya.net
Next Article
Today, Gaijin Entertainment announced a holiday event for Crossout. Update 0.8.4, code-named Snowstorm released its holiday goodness.
by Ragachak
Infernum will send their first squad out into the world to fight off hordes of monsters and as such, announce the closed beta for Hazard Ops.
by Mikedot