Save Tuna with Pangya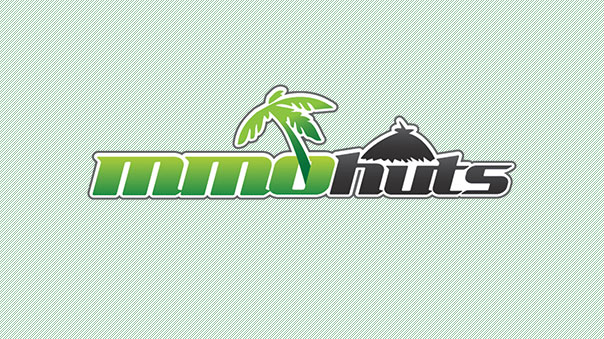 Until June 9th, players of Pangya can help celebrate World Environment Day with a special event.
Come to find out, tuna is becoming threatened in Pangya by illegal fishing – so it's up to players to find tuna bait  as they golf, and return it to Cadie, who will turn it into a real tuna and set it free. Players will receive "thank you" gifts for saving the tuna. Earth-shaped comets will also be in the cash shop.
The second part of the treasure hunting event is also taking place until June 30th. Players may find dice in Tournament or VS. modes. Players who collect six dice can go to the Treasure Hunt board and earn points toward prize raffles – with prizes including consumable items, the Duostar series, Ntreev cards, headphones, cameras, iPods, and even iPads.
The Original Press Release:
NTREEV CELEBRATES WORLD ENVIRONMENT DAY IN ITS POPULAR ONLINE GOLF GAME PANGYA

Help Protect The Tuna And Earn Fabulous Prizes In Celebration Of The World Environment Day

Irvine, Calif., May 28, 2010 – Ntreev USA, a leading online game developer and publisher, announced today it has launched a special World Environment Day 2010 event to bring awareness to the world's environment issue. During the event, players can help save the tuna population and earn exciting in-game prizes from now through June 9th.
Pangya is also hosting Part 2 of its fan-favorite "Treasure Hunt" complete with prizes. To participate in all of the Pangya fun, players can visit http://Pangya.ntreev.net/.

This year's World Environment Day Theme is "Many Species. One Planet. One Future." and Pangya News has alerted the public that there has been a devastating decline in the tuna population due to massive illegal fishing. At this rate, the tuna of Pangya Island may be extinct in a few years! If players bring Cadie – the most respected witch on Pangya Island – the tuna bait she will turn that bait into tuna and set them free into the ocean. The tuna set free will give players a special "thank you" present. The Pangya Shop is also offering Earth shaped comets for a limited time to remind everyone how beautiful our planet is and what must be done to keep it beautiful.

"With all that's going on in the environment today it's important to celebrate the Earth, and this event is our way of celebrating World Environment Day with our players while also bringing awareness to such an important issue," said Chris Lee, CEO at Ntreev USA.

In addition to World Environment Day, Pangya is also hosting part 2 of its Treasure Hunt! Starting now, through June 30, players will have a chance at randomly receiving dice in Tournaments or VS mode. Players can receive a total of six dice per day and, once collected, they can then go to the Treasure Hunt board. Players who make a full trip around the board will get one bonus die and 20 points! For every 50 points players collect, they will earn an extra die. The Treasure Hunt features in-game prizes including Time Boosters, Silent Wind, Auto Calipers, Joy Candy and all three Duostar series! In-game prizes aren't the only giveaway – players can also win $10 Ntreev cards, Gaming Headphones, Canon Power Shot SD 1200 cameras, iPod Touch 32gigs and an iPad Wi-Fi 16gigs!

Pangya is a casual online multiplayer golf game that simulates the exciting sport of golf in an anime-inspired style with an immersive fantastical storyline. With varied landscapes from captivating desert backgrounds to lush green tropics, snowy wonderlands and more, players will find that the once peaceful island of Pangya was interrupted by evil forces that vowed to destroy the purity of Pangya's serene nature. It is finally up to the citizens of Pangya to restore it to its former glory by placing the Comet in its rightful place so that nature can be revived. Players will find themselves deeply submerged into a competitive field where they will experience a surge of emotions from excitement to heart-stopping determination of putting the last critical shot amidst mystical elements such as fire-breathing dragons to save Pangya. Players can go head to head in Tournament, Pang Battle, Team Match or Family Mode. Join Pangya and escape to paradise and swing for the heavens!

Pangya is free for players to download and play, while some items in the game including certain characters, clothing sets, new equipment and accessories will be available to purchase via micro-transaction. The in-game currency in Pangya, called Pang, allows players to purchase items from the game's shop that will upgrade a character, provide new inventory and equipment, allows them to send gifts to other players and more. Gamers can earn Pang by finishing a hole at par or better and by showcasing powerful shots.

For more information about Ntreev USA visit www.ntreev.net.

For more information on Pangya, please visit http://Pangya.ntreev.net/.
Next Article
The Population Zero team released a new blog today, with a heavy focus on how combat will work on Kepler.
by Ragachak
AbleGamers is teaming up with NY State Senator Persaud to Showcase Advances in Assistive Technology.
by Ragachak
Frontier Developments plc (AIM: FDEV) today launched the Elite Dangerous: Horizons beta test for PC.
by MissyS