Mythos Global begins open beta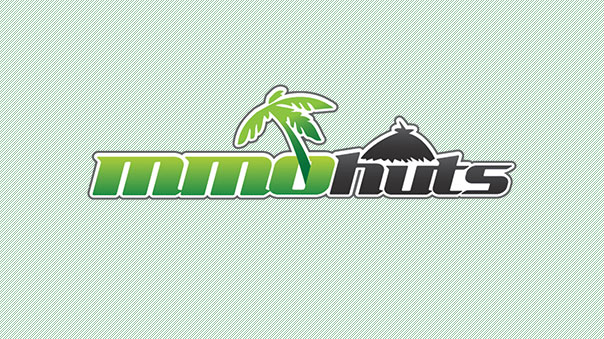 Open beta testing has begun for Mythos Global, published by T3Fun.
The release now allows European players, whose previous version of Mythos (published by Frogster) was shut down. Only players from the Russian Federation, Armenia, Azerbaijan, Belarus, Estonia, Georgia, Kazakhstan, Kyrgyzstan, Latvia, Lithuania, Republic of Moldova, Tajikistan, Turkmenistan, Ukraine, and Uzbekistan remain IP blocked from the global version.
Mythos features a Diablo-style gameplay, with four races (Cyclopes, Gremlins, Satyrs, and humans) and three classes (Bloodletter, Pyromancer, and Gadgeteer) to choose from.
T3Fun also publishes Hellgate.
Mythos Gameplay Screenshot

Source:
The open beta test for Mythos Global, Hanbitsoft and T3Fun's upcoming fantasy dungeon crawler, opens its doors to the public today. With this international OBT, Mythos Global will be available to thousands of new players. The nebula where planet Uld resides will offer players countless quests and adventures fit for any dungeon master.

Mythos' fantasy universe is home to four different playable character races: the Cyclopes with their ox-like strength, the ever-diplomatic humans, the wily, energetic Gremlins and the mystical, sage-like Satyrs. There will also be three classes unique to Mythos: let the blood be your guide as a Bloodletter, may the flames contain your rage as a Pyromancer or arm traps, bombs and mysterious machinery as a Gadgeteer!

Leading up to the launch of the OBT, T3Fun has launched several trailers to help players get to know each of the races and character class options. Watch the videos now to start getting acquainted: http://www.youtube.com/user/t3funmythos

Register now at T3fun.com and help the world of Uld rise up from the savagery, magic and atrocities of the Dark Age.

The Myth0s Global open beta is available now on the official website and is also downloadable via torrent.
Next Article
The Citadels update is one of many that is changing the concept of owning space and having your own territory.
by Proxzor
Only three days into the crowdfunding campaign, the developer has already secured $5,294 from Kickstarter backers.
by MissyS