Mythos Europe begins official launch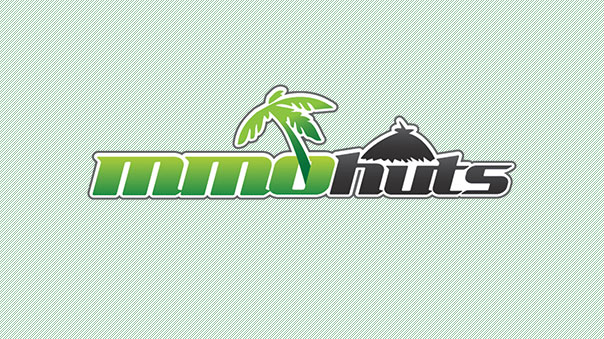 Frogster has officially launched Mythos today in Europe in five languages. North American players are not blocked from playing Mythos Europe, which is good news considering the North American version of Mythos (published by Redbana) has stalled in development.
Mythos is free to play, featuring a hack-and-slash style with randomly generated dungeons, the ability to craft and upgrade items, an achievement system, three character classes and four races, PvP, and much more. You can find out more on our Mythos page.
Frogster also publishes Runes of Magic.
Mythos Gameplay Screenshot

Source:
Blood, Sweat and Monster Tears

Mythos Hacks and Slashes its Way to Release

Berlin, 28/04/2011: Mythos is here! Today marks the release of Mythos, the hack and slash MMO, where the blood-gates have been opened for the legions of Bloodletters, Pryomancers and Gadgeteers to run rampant in the dungeons of Uld!  So, ladies and gentlemen, raise your glasses to Mythos' classes for the festivities have now officially started!

In honour of the occasion, the citizens of Uld have put their differences aside for just a few minutes to celebrate the upcoming battle royale, and as luck would have it, a keen-eyed Cyclops was on hand to film the event.  Frogster can now present to you, the official Mythos release trailer:
http://mythos-europe.com/en/videos,id47,mythos_release_trailer.html.

Mythos producer Arne Freund commented on the successful launch earlier today: "We are very pleased with our rapidly growing community, whose support shows us that they, like us, have become really invested in the world of Mythos. We will continue to put all of our effort into supporting the game after release and to provide players with enough monsters to hack and slash their way through in the years to come.  Talking of which, I've got a grudge to settle…"

The game client is available for free download on the official website http://www.mythos-europe.com/en/index.html and through our Mirror partners here: http://community.mythos-europe.com/en/community-site/start/newsdetail/article/heute-schon-den-client-gesaugt.html

There are no monthly fees, and regular updates and enhancements will be available free of charge. Mythos also has an item shop where players can purchase in-game items for small sums of money.  For those who like their exclusives, the box version of Mythos is available at local retailers and provides players with an item voucher worth £10 for a variety of exclusive in-game items.

Players can explore the game in the five languages (English, German, French, Polish and Turkish) with one server per language version.
For those new to the world of Mythos, here is a list of the game's key features:
• Hack'n'Slash meets Online-Role-Playing
• Randomly generated dungeons and items
• Extensive crafting and item upgrade systems
• Rewarding achievement system
• Fully-customizable range of three character classes and four races
• Challenging single player and multiplayer PVP battles
• Free regular and extensive updates with new game content
• No monthly fees, free to download
Next Article
Fusty Game and Midgar Studio has recently announced the upcoming Kickstarter for the recently greenlit title "Hover : Revolt Of Gamer&quo...
by Mikedot
World of the Living Dead has officially been launched into open beta.
by MissyS
What's the best part of a MOBA? No, it isn't jungling, farming, or taking down towers. The best part of any MOBA is the fighting!
by Ragachak