A Mystical Land begins open beta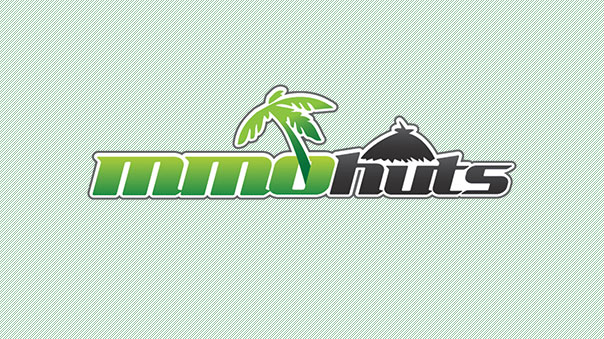 A Mystical Land, Neonga's new casual browser-based MMORPG, begins open beta today.
The game allows players to sign up through social networks, and even play via Facebook. It features quests, as well as crafting, harvesting, and guilds. It uses a special browser-plug in called the Portalarium Player, which requires a one time 500 kbyte download, and supports Internet Explorer, Firefox, Chrome, and Safari (PC).
Neonga also publishes Fairy Story Online, and is preparing to publish DragonSoul.
A Mystical Land Gameplay Screenshot

Source:
Today, Neonga (www.neonga.com) will unlock the open beta gates to the new free-to-play casual 3D-MMORPG "A Mystical Land" (www.mystical-land.com) fully localized in German and English. Now all players can venture into a world full of fantastical creatures and mysterious magicians. Due to its unique gamedesign "A Mystical Land" will bridge the gap between classic MMORPGs and the new generation of social games.

After the successful closed beta phase, which attracted more than 200,000 registered players, Neonga now invites everyone to register and play for free. Over 26 million square meters of adventure are waiting to be discovered and more than 500 quests want to be solved. The capital, Ardent City, is the main hub for players where they meet, trade and plan their upcoming epic adventures.

Easy access into the role-play world of "A Mystical Land"
Accessing the game is easy, enabling experienced gamers as well as MMORPG newcomers to intuitively find their way around the world of "A Mystical Land." After a simple sign-up that can be done via Facebook, Google, Yahoo, etc. the players will be acquainted with the basic elements of classic role-playing games such as questing, crafting, harvesting and creating guilds step by step.

Next-Gen Facebook MMORPG:
With "A Mystical Land", Neonga is building a bridge between social games and full-blown MMORPGs. With the extensive Facebook integration, which is scheduled to take place at the end of May, it will be possible to travel in a humorous MMO fantasy world while staying in constant contact with your Facebook friends.
"A Mystical Land is one of the most impressive browser-based MMORPGs currently available. By offering a social game with lots of depth as well as fun, we have taken an innovative leap with this title and it looks great, too!" says Markus Melching,COO (Chief Operations Officer) at Neonga. Neonga's development department is working very closely with acclaimed American development studio Mad Otter and will be regularly extending "A Mystical Land" with new content. Players now can also purchase potions and other equipment at the itemmall.

First browser MMORPG with Portalarium Player Plug-in
The game's performance is enhanced with Portalarium's newest web browser plug-in. Developed by gaming design legend Richard Garriott's newest social media games start-up Portalarium, the Portalarium Player brings a more premium game experience to social media platforms and browser based games.

The Portalarium Player was developed for a multitude of game engines allowing the delivery of all forms of game content regardless of complexity or size to operate optimally within all social networks and popular web browsers. And all this without a major download of game software. A small 500 kbyte Plug-in has to be installed only once to deliver full-fledged graphics in the browser window.

The Plug-in currently supports all popular browsers, including Internet Explorer (from version 6), Firefox, Chrome and Safari for Windows.

Players can register and play for free now at
http://www.mystical-land.com/en
Next Article
Gloria Victis started as a Kickstarter project in late 2012 and unfortunately didn't reach their set goal.
by Proxzor
When I was visiting with the Summoners War team for their Americas' Cup, I got to speak with them about development and more.
by Ragachak