MU Origin's Official Launch Date Set for July 28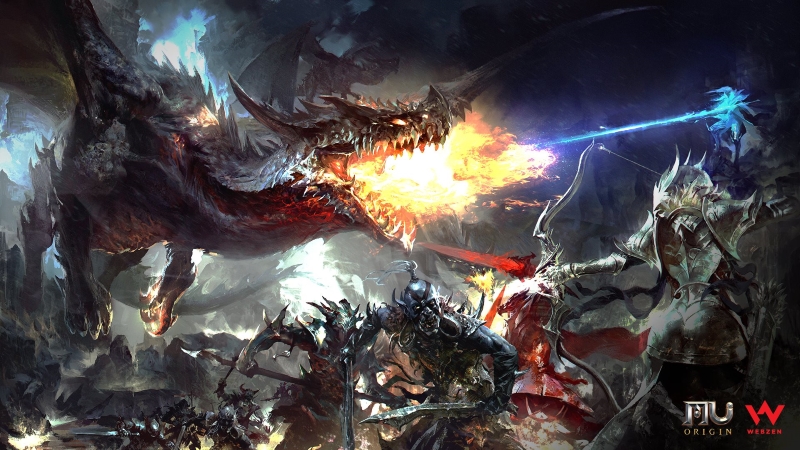 WEBZEN, a global developer and publisher of free-to-play games, has confirmed that the upcoming mobile MMORPG MU Origin will officially launch on July 28, 2016 (UTC).
Starting from July 28th, MU Origin will be available to download for free on iOS and Android in the Americas and Europe excluding Russia. MU Origin is only available in English, and player across iOS and Android can join forces with powerful players and conquer enemies in the immersive world of MU Origin, while supporting cross-platform multiplayer.
As MU Origin is almost ready for full release, its pre-registration is now live for the game's global launch on the Google Play Store, running throughout the official launch. The pre-registration for MU Origin allows potential users to pre-register on Google Play Store to receive push notification and acquire 1 Epic Chest Ticket and 200 Bound Diamonds ($10 value) once the game officially launches. Interested players can now pre-register on Google Play Store at: https://play.google.com/store/apps/details?id=com.webzen.muorigin.global.google
MU Origin boasts 100% real-time MMORPG gameplay with no restrictions and sacrifices to quality. This means players around the globe will be able to take part in activities that emphasizes group play, such as Party Dungeons, Group PVP, Competition Dungeons, and other guild-related activities. This real-time aspect of gameplay also allows players to buy and sell items from the Auction House.
With a version of official launch, players will be able to play with three different classes including Dark Knight, Dark Wizard, and Elf. The game features fast paced easy levelling, endless levels and contents when it comes to upgrading and customizing your characters.
Players will embark on a journey of becoming stronger by enhancing their character through a variety of features such as Wing Enhancements, Equipment Refinement, and Constellation Upgrades while engaging in Daily Quests, Story Dungeons, World Bosses, and Endless Tower. Other notable features such as the Titles, Achievements, and Journal system rewards players with enhancements that make their character more powerful.
Meanwhile, players also can participate in another pre-registration event on the official MU Origin website (http://muorigin.webzen.com/en/events/pre-register). The pre-registration for MU Origin allows interested users to sign up on the game's website to receive rewards, including Resurrection Stones (Resurrect Character), Gold Ingots, Seal of Ascensions (3X EXP Boost), Bound Diamonds, and Epic Chest Ticket (Premium Item) once the app launches. The pre-registration will last until the official launch. The more players Pre-register, Like, and Share to accumulate points, the more rewards will be unlocked. All rewards will be sent on the week of the official launch.
Players who can't have access to MU Origin just yet can check out game guides & tips in the official MU Origin forum at: http://forum.webzen.com/forum/en/mu-origin-english
Next Article
Nexon America announces the introduction of Doki Doki Island to Mabinogi, introducing a new soulmate system, flight system, and more.
by MissyS
My first impression of Ace of Arenas is it's a mish mash of the different MOBAS available today.
by Ojogo