Move or Die News – 1 Year Adventure Update Available Now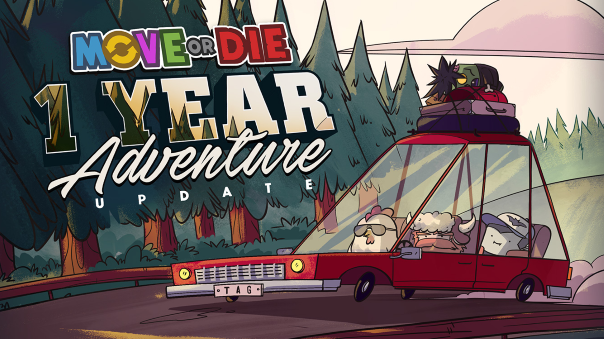 Today Move or Die is celebrating its first anniversary with the launch of another free update.
The 1 Year Adventure Update introduces two new playable characters, Sumo and VR Potato. Players can also enjoy the new game mode, Souls, which challenges players to collect the souls of their enemies when they die. Two new Mutators are also available: RNG Dice, which randomly selects a new Mutator every round, and Turbo Mode, which speeds up gameplay by eliminating score screens and instructions.
Move or Die is also available for 50% off for a limited time on Steam.
KoramGame has revealed new details about Spirit Tales' Sweetheart System.
by MissyS
Today Carnyx was deployed as the first half of EVE Online's "Summer of Sov." In June and July, EVE's stars will alight wit...
by DizzyPW
It's time for Worlds! The best teams from all over the world are here and ready to rumble.
by Kings Decree