Mini Fighter shutting down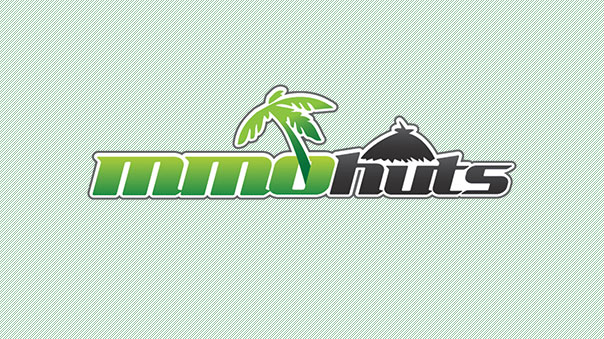 Netmarble has announced that its debut title, Mini Fighter, will be shutting down permanently on November 30.
The game has already disabled new character creation and the cash shop. Netmarble will also be refunding players for cash items purchased recently. Players who newly join Uncharted Waters Online, Netmarble's other title, will also be given complimentary items worth $40 until November 16.
The team notes that they have learned a lot from running Mini Fighter for two years, and plan to apply those lessons to current and future titles.
Mini Fighter Gameplay Screenshot

Source:
Dear Mini Fighters!
Team Mini Fighter would like to express our deepest gratitude for endless support and love you
have given to Mini Fighter for past 2 years. We have enjoyed having you as our players and the
great community that you have all established. So, it is with much sadness that Mini Fighter
game server will be permanently closed on November 30th, 2011.
Mini Fighter is a Global Netmarble's (http://www.netmarble.com) very first title, and it really
meant for CJ E&M as its first endeavor. We will put all our lessons and tips we've gain from
Mini Fighter to bring a better service of our upcoming titles.

We will try our best to open new titles to suit your urge for great game content!

[Service Closure Schedule]

• Oct 17th: New character creation will not be allowed.

• Oct 20th: Cash Shop will be closed and guidance for Cash Item Refund will be given.

• Oct 27th: Refundable amount of your unused Cash Item can be checked through the web.
(Equivalent amount will be transfer to your NC account in timely manner; Nov 3rd and Nov 30th.)

• Nov 30th: Mini Fighter server and website closure.

In the meantime, we will still be running Uncharted Waters Online
(http://www.netmarble.com/uwo/), and it is the best time for you to start playing
Uncharted Waters Online.

We offer $40 worth complimentary items to the Mini Fighters who newly join Uncharted Waters
Online (Your Mini Fighter level must be higher than 10). Details are below:


Period: Oct 17th ~ Nov 16th, 2011

Note : Complimentary items will be inserted to your character inventory on  the following Friday of character creation. (Only once per account.)

Complimentary Items:

• Sea King's Gem (+30% EXP for 30days)

• Thunder King's Gem (+30% Skill Proficiency for 30days)

• Wind King's Gem (+30% Sailing Speed for 30days)

• Flame King's Gem (+30% Fame for 30days)

Again, it was a great pleasure having you, Mini Fighters!
Team Mini Fighter
Next Article
After the Brandstorm engulfed the Free City of Amnoon, the Commander receives a mysterious vision about the fate of Tyria.
by Ragachak
Recently I had the pleasure of sitting down with Rob Overmeyer, a dev working on the Neverwinter team; for those unfamiliar, Neverwinter is th...
by DizzyPW
Aeria Games unveils a major update to Eden Eternal, introducing hours of new content and a raise of the level cap to 100.
by MissyS