VALOFE Opens New Platform, 'VFUN'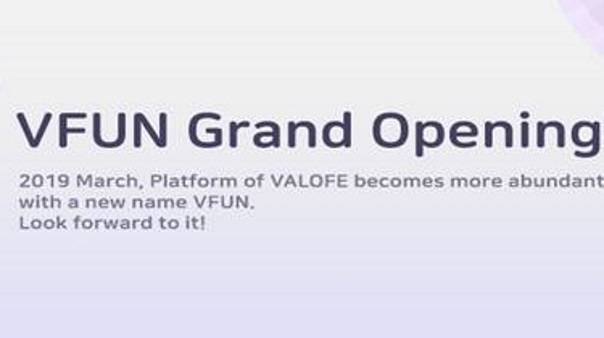 VFUN is an improved version of the games platform by Valofe and is slated to go live on March 14th, 2019. It will let players easily browse and access the games on it, and is multi-device/multi-language. This will include Korean, Japanese, Chinese, Dutch, Turkish and English. VFUN also boasts it will provide various web-based and in-game functions that interact with each other and offers something called "Stamp". Stamp will also be able to be used in-game and these missions vary from "change your password", to reaching certain milestones in the games themselves.
Dongho Jang, team manager of the VALOFE platform team said that though many game portals are based around one membership, they do not share the user experience across the games, so he worked towards this goal. He also went on to say that this is only version 1.0 of VFUN and that updates will come in the future, such as a friend list, push message service, and a social network system where users can share their in-game experiences with others.
Battlestate Games announced that Escape from Tarkov, their MMOFPS, has entered extended alpha and will be accepting more players.
by MissyS
The first major update for Final Fantasy XIV: Shadowbringers, Patch 5.1: Vows of Virtue, Deeds of Cruelty.
by Ragachak