Mini Fighter launches in U.S.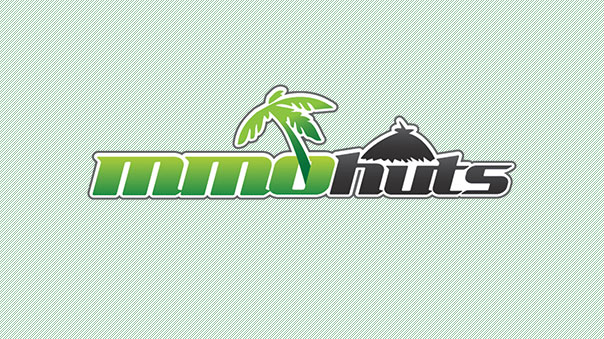 Netmarble has officially launched the United States version of Mini Fighter, a side-scrolling fighter by CJ Internet.
To celebrate the launch, CJ Internet is holding a special cash competition, where teams can battle against each other for a $4,500 grand prize for teams, and $1,000 for individuals. A total of $10,000 will be given away as prizes.  Registration ends today, and the final match will be held on January 17th.
The Original Press Release:
CJ Internet Throws the First Punch in a Global Brawl with the Launch of Online Action RPG Mini Fighter

Online Fighting RPG Launch Kicks Off with the 1st Ultimate Mini Fighter Championship and $10,000 in Prize Money

SEOUL, South Korea – January 7, 2010

CJ Internet, the leading global entertainment company, today announced the U.S. launch of online action RPG Mini Fighter. Featuring a roster of 8 unique warriors, over a dozen battle modes that test fists and wits, a wide variety of powerful items, and an experience system that lets you customize skills and abilities to fit your personal play style, Mini Fighter is the only way to fight online.

"Mini Fighter has grown into the action-packed experience it is today because of the help and feedback we received from players through the closed and open betas," said Sean Lee, Vice President of CJ Internet. "We'd like to thank everyone for their support, and hope that all our users, both new and old, have as much fun playing Mini Fighter as we have had developing it."

Mini Fighter is a side-scrolling, MMO fighting game that combines easy-to-learn controls with RPG elements. Players can test their skills against monsters by completing quests, exploring dungeons, and taking on the challenging Boss Mode, or compete against users from around the world in the multiplayer Battle Arena and daily Siege Warfare matches. Players can also test brains instead of brawn in the Quiz Zone, where they're rewarded with valuable prizes for every correct answer.

Experience points are gained for just about every task in Mini Fighter, from killing monsters to surviving tag battle matches. Players can distribute these points between a number of stats and skills to build the perfect warrior, but that's not the only way to win. Items are also available that boost defensive and offensive power, give starting players a chance to try out high-level skills, provide experienced players with repeat visits to dangerous dungeons without a cooldown period, and more. As if that wasn't enough, CJ Internet will be building new potions, armor, and equipment based on player feedback, so let them know if you've got a great idea for the Mini Fighter item shop!

To celebrate the launch of Mini Fighter and welcome new players to the game, CJ Internet is hosting the 1st Ultimate Mini Fighter Championship (UMC) this coming weekend and offering $10,000 in total prizes to the victors. The Team Match portion of the UMC, a battle royale between 32 squads of skilled fighters, will carry a whopping $4,500 grand prize. Meanwhile, players who prefer to go it alone will be able to test their skills in the Individual Match portion of the event, competing for one of 16 spots in the finals and $1,000 in individual prize money.

Whether you want to fight for fun or pit your skills against the best Mini Fighters in the world for a shot at some serious cash, join the global online brawl today at http://global.netmarble.com/member/join/member_join.asp

For more information about Mini Fighter and the 1st Ultimate Mini Fighter Championship, please visit the official Netmarble website at http://global.netmarble.com/minifighter/
Next Article
It's time to rest your wings and focus on creativity instead. Era of Celestials is giving their fans an opportunity to make their mark in...
by Ragachak
Earlier today Riot Games, publishers of the world's largest MOBA, League of Legends, heads announced a breach of account information acro...
by MissyS
Potato Killer announced today his MMORPG Land Of Britain, the first dynamic multiplayer roleplaying game. Uncovering the Kingdoms of Talamhria...
by Mikedot