ROSE Online launches third expansion, Orlo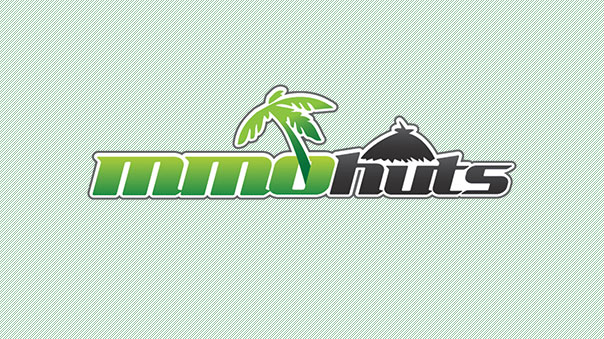 Gravity Interactive has announced the release of the third expansion for ROSE Online, called Orlo.
The expansion increases quest experience gains, adds skill books to all classes, and new quests for characters level 180 and up. Poisons and burns have had their damage increased, all classes have had skill upgrades and changes, and stat points and monster stats have also been adjusted. In addition, the party invite system has been improved.
A free skill point and stat point reset has also been made available for all existing players.
The Original Press Release:
ROSE Online: Orlo Launches!

Marina Del Rey – Jan. 6th, 2010

Gravity Interactive, a world renowned massively multiplayer online game publisher, is happy to announce the launch of Orlo, the third expansion to Gravity's ROSE Online title. Over 800,000 ROSE Online community members can experience numerous feature updates including new monsters, regions, items, skills, increased level caps and the entirely new planet of Orlo!

ROSE's Orlo expansion presents players an entirely new combat system specifically created for the community based on their requests and valued feedback. In addition to a new combat system this expansion also provides players the opportunity to discover and explore the enchanted world of Orlo, a newly discovered planet in the universe of ROSE. The introduction of ROSE's fate system will make user decisions crucial to their future and the future of the deities. But players beware! There are rumors of vicious monsters, dangerous terrain and unexplored regions through Orlo! But there are also rumors of priceless treasures and new skills for players to discover in ROSE Online: Orlo!

"The ROSE Online development team has worked really hard on this expansion …." said Mike Lansing, Executive Director of Gravity Interactive. "…not only does this expansion provide users with a huge amount of new content but it also provided us the opportunity to make major upgrades to the game and enhance the overall user experience."

Designed with fantasy and anime themes, Gravity's title, ROSE Online, engages it's users in story driven quests, battling monsters, worlds to explore and the ability to socialize with friends while engaged in special events and activities. Gravity's games offer user controlled PVP and Clan combat systems, enhanced item upgrading systems, customizable stats, unique skills, pets, customizable characters and numerous events and community outlets.
Next Article
The stunning new Co-op setting, Operation Cold Peak, will test experienced players to their limits as they target a secluded stronghold locate...
by Mikedot
Heroic Games has announced that its indie MMORPG, Ship of Heroes, will begin its Kickstarter on April 4, 2017.
by MissyS
Today, Jelly Button Games announced the worldwide release of its wildly popular mobile casual adventure game: Pirate Kings--now on the App Sto...
by Mikedot