K.O.S. launches open beta on Jan 12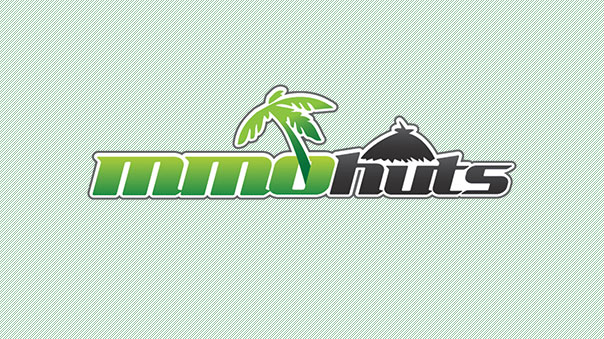 January 12th will be the release date for the open beta phase of K.O.S. Secret Operations, YNK Interactive has announced. K.O.S. is a free to play first person shooter with multiple game modes, AI infantry, and a special Pro mode that allows players to bet real cash on their ability to win.
Players who log in during the first three hours of open beta will receive an exclusive Red Bull Mask that will never be available again. Not all features of the final version of the game will be available for testing.
The Original Press Release:
K.O.S.–SECRET OPERATIONS, OPEN BETA IS HERE

YNK Interactive announces the open beta date of their first person shooter

ORANGE COUNTY, Calif. – Jan. 07, 2009 – Online PC game publisher YNK Interactive today announced the open beta date for their highly anticipated first person shooter, K.O.S.–Secret Operations.  Open beta will begin on Tuesday, January 12, 2010.

"We are thrilled for open beta to begin," said Fred White, Director of Marketing & Communications.   "We've been working hard since before the end of our closed beta test to refine the game based on player feedback.  Not all the features of the final game will be playable for the open beta, but you'll get a great feel for how the game will play."

As a gesture of gratitude for participating in the launch, the initial players of open beta will be awarded with a limited edition item, a Red Bull Mask which will not be available anywhere else.  Eligibility includes players who have logged in and joined a game in the first 3 hours of open beta.

This free to play first person shooter game is available worldwide.  Players are able to download the free game at www.DONTBLYNK.com.

K.O.S – Secret Operations is a free-to-play multiplayer online first person shooter (FPS) for your PC.  Some of its key features:

•      The first free-to-play FPS to use the preeminent Source game engine

•      Play online with your friends from around the world — for free

•      Multiple game modes

•      Compare yourself to all players through our individual and clan ranking system

•      Grow your gunner through leveling and special abilities

•      Need more players on your side?  Draft some KOSbots, the latest in AI infantry

•      Secret documents can be found in-game, which can be traded for special items

•      Confident in your skills?  Enter Pro Mode and put your (in-game) money where your mouth is!

•      System requirements allow virtually any PC to play

The game comes bundled with Xfire™, enabling players to easily communicate with each other via voice chat during game play, along with other unique features such as live stream video, one click screen snapshot, video capture, and community page access at http://www.xfire.com/communities/kossecretoperations/.

K.O.S. – Secret Operations is a part of YNK Interactive's new game portal www.DONTBLYNK.com, which also houses the whimsical MMORPG Seal Online: Evolution and Krazy Aces, an online aerial combat racing game.
Next Article
Don't let the weird name fool you. Rappelz is one fantasy MMORPG we can consider almost a classic, but not shelved and forgotten.
by Guest
It's graduation season, and Gravity Interactive is offering special grad-themed events in ROSE Online.
by MissyS
Vindictus (North America) has released the Crimson Blades update, adding new PvP modes to the game.
by MissyS